Winter Club Expo Registration Reminder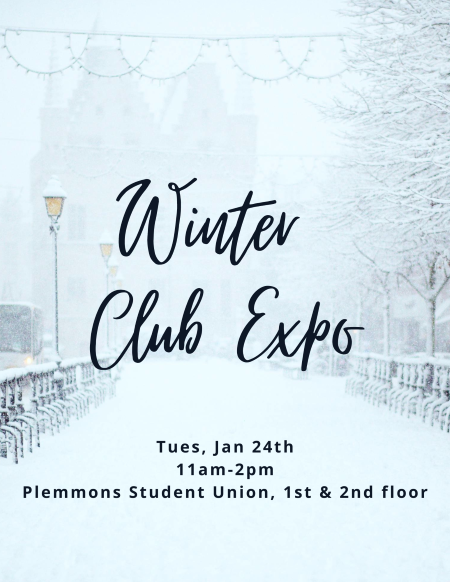 Winter Club Expo is a campus-wide event where student clubs & organizations, Offices & Departments, and CEL non-profits come together to take over the Plemmons Student Union to showcase the various ways students can get involved at Appalachian State and within the Boone community. So mark your calendars for January 24th, 11am-2pm in the Plemmons Student Union. We encourage your offices and student organizations to come and visit Winter Club Expo on Tuesday! Please help get the word out to students so that they are aware and can attend as well.
If you have any questions, don't hesitate to email Jesse Vinson at vinsonjp@appstate.edu or call (828) 262-6252.