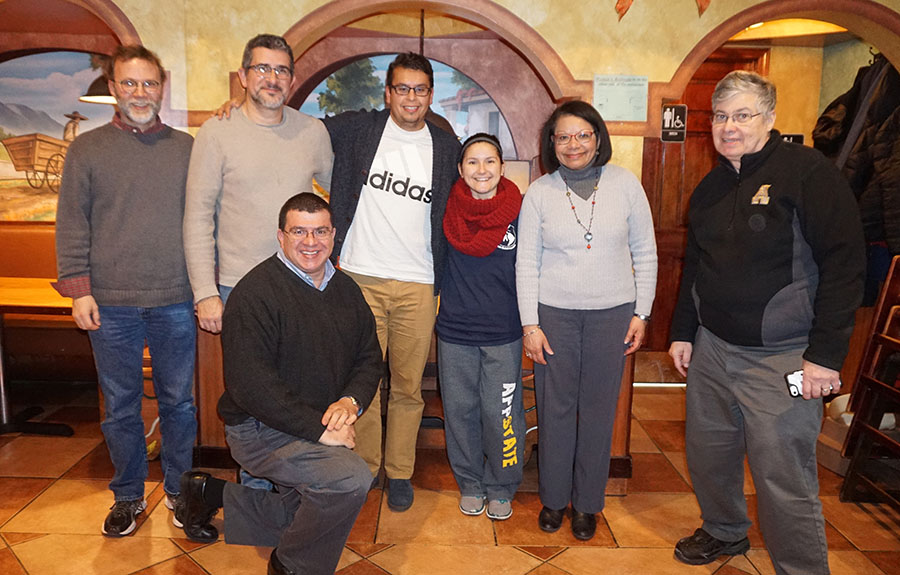 Affinity Groups at AppState
Merriam-Webster defines affinity group as "a group of people having a common interest or goal or acting together for a specific purpose". Do you know what affinity groups we currently have on campus? No, well let me introduce you to some of them.
Please click on the links below for more information (if applicable).
App Advocates: The Appalachian Advocates Initiative is a program in the College of Business created to equip, expand and make visible the network of support available to members of underrepresented groups within the College of Business, our Appalachian community and the greater Boone community. Membership is open to all faculty and staff.
Appalachian African-Alumni Network (AAAN): an affinity group that is part of the Appalachian Alumni Association. The mission of AAAN is to engage all African-American alumni, develop a working relationship with university administrators, increase the role of alumni in recruitment and retention efforts of African-American students and improve visibility on and off campus at Alumni events.
Able-achian: Able-achian is a creative collective intended to draw attention to the experiences of disabled community members at Appalachian State University.
APP Unidos: Dedicated to issues of importance to the Hispanic/Latino community on campus and in the local and state communities, while providing a networking opportunity for colleagues.
Black Faculty & Staff Association: Their purpose is to address quality of life issues specific to Black faculty, staff, and students; Promote the development of leadership skills; Facilitate professional welfare and development; Stimulate a sense of social responsibility and improve communication; and Promote scholarship and cooperative research among Black faculty, staff, and students.
Black Graduate Student Association: established in 2019 and focuses on scholarship, service and empowerment.
Women in Education Leadership Symposium (WIELS): Works to establish an inclusive community that advocates the elimination of gender-based barriers to leadership opportunities. WIELS is committed to promoting and empowering the advancement of women, gender non-binary, feminine-identified, and gender fluid leaders, and providing ongoing support through coaching, mentoring, and networking.
We are currently in the process of researching more affinity groups. Please be on the lookout for more information.