Mission and Vision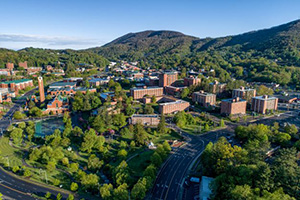 Mission
We develop lifelong learners and leaders by engaging and challenging students within a culture of care and inclusion.
Vision
We aspire to transform all students through a foundation of care and engagement.
Tag Line
Care: Our work creates a culture of care that builds a foundation for students to thrive and be resilient.
Engage: Our diverse, student-centered community fosters local-to-global learning, leadership, engagement, and service.
Transform: We transform students into dynamic leaders and lifelong learners who will make a difference in their communities and throughout the world.
Diversity and Inclusive Excellence
The Division of Student Affairs affirms the importance of an inclusive community where all are valued and respected. We provide a safe, supportive environment that values the identities, beliefs, and abilities of all people, while also acknowledging the complexity of our United States history.
As a Division, we acknowledge that history includes examples of both formal and informal structures, policies, and practices that have limited or excluded opportunities for individuals or groups of people. While efforts have been made to address these inequities, the impact of these structures continues to exist. In support of building a community that infuses diversity and inclusion in all aspects of our Division, we nurture student and staff growth and promote critical thinking through educational opportunities, engaging experiences, and in dynamic dialogue that reflects our societal climate.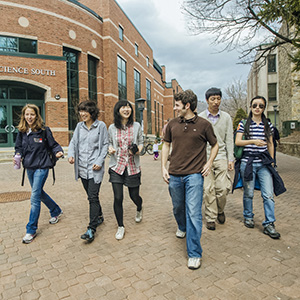 Diversity and inclusion brings a multiplicity of perspectives to our community; cultivates the exchange and challenge of new ideas and honors varied traditions, cultures, and points of view. Every person deserves a positive and welcoming University experience supported by equitable access to services and resources as a normative practice.
Furthermore, we commit ourselves to the following:
Developing a culture of care that enables all to enjoy a positive campus experience;
Implementing student and staff diversity initiatives, programs and services that raise awareness, increase knowledge, and develop skills;
Utilizing student voices to inform our practices and policy development;
Ensuring policies reflect inclusive excellence; Strengthening recruitment and retention efforts to cultivate and support a more diverse staff and student body;
Utilizing partnerships to create a community that affirms diversity and inclusive excellence; Providing ongoing training opportunities to increase cultural competencies; and,
Assessing and reviewing diversity and inclusion efforts on an annual basis.
The continued work of the Division's Diversity and Inclusion Committee is informed and influenced by:
Division of Student Affairs Vision, Mission, and Learning Goals
Division of Student Affairs Statement of Diversity and Inclusive Excellence
Division of Student Affairs Strategic Priorities and Initiatives