The Appalachian State University campus is currently operating under SPECIAL conditions.
Coronavirus information
The university remains open, with emergency management protocols activated and operational modifications and precautions in place to support social distancing. In-person instruction has transitioned to a system of alternative course delivery. View the latest information on the App State Coronavirus Information website. Read the latest update posted 3/27/2020 at 5:59 p.m.
Read the Student Affairs Covid-19 Response.
Posted 12:17pm, March 19, 2020. Updated 3:12pm on March 24, 2020.
Our History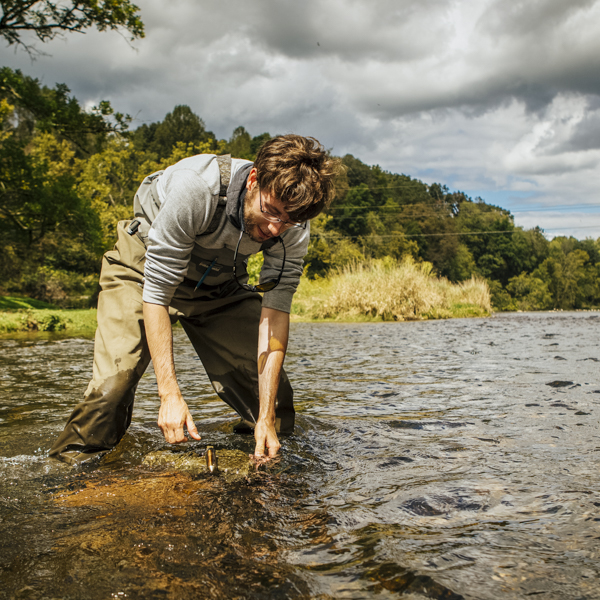 Dr. Blanford B. Dougherty (B.B.) and his brother Dauphin Disco Dougherty (D.D.) founded Watauga Academy in 1899 with the dream of helping children in North Carolina's "lost provinces" discover educational opportunity to match the splendor of the mountains in which they lived. This tiny academy quickly evolved into a school preparing quality teachers to serve North Carolina.
1903: Watauga Academy became Appalachian Training School (ATS)
1922: Supervisor of Women-Jennie Todd begins; Supervisor of Men-O.L. Brown begins
1929: Supervisor of Men -J.D. Rankin begins
1941: Rhododendron was dedicated to Jennie Todd-Supervisor of Women
1941: Myrtle Brandon begins as the Dean of Women formerly called Supervisor of Women
1945: Myrtle Brandon, Dean of Women becomes Mrs. Myrtle B. Wilson
1946: Helen Burch becomes Dean of Women
1949: Nurse Mary Shook starts as the only Health Service Staff
1950: Graduate Students arrived on campus (not sure in what areas)
1953: Leo Pritchett becomes Dean of Men
1956: Dr. William Plemmons becomes 2nd President of Appalachian State Teacher's College
1956: Barbara Stephenson becomes Dean of Women
1957: Maxie G. Edmisten becomes Interim Dean of Women
1959: Interim is removed from Maxie G. Edmisten's title as Dean of Women
1961: The Rhododendron is dedicated to Dean of Women, Maxie G. Edmisten
1961: John Kirk becomes Dean of Men
1962: Robert Brettenstein becomes Dean of Men
1965: First Dean of Student Affairs is Herman R. Eggers and Assistant Dean of Student Affairs is O. Kenneth (OK) Webb, Jr. Ronny L. Brooks becomes Dean of Men; Maxie G. Edmisten is still Dean of Women
1966: O. Kenneth Webb, Jr. becomes Dean of Student Affairs; Steve Gabriel becomes the Student Financial Aid Officer; Jack Groce becomes the Director of Recreation
1967: Appalachian State Teachers College becomes Appalachian State University
1967: A full-time physician, Dr. Lawrence Heavrin, is added to the College Infirmary staff; Steve Gabriel becomes the Director of Financial Aid
1968: Peggy S. Whitaker becomes the Assistant Dean of Women; Dr. William "Buck" Derrick becomes Staff Physician for four months
1969: September 1st-Dr. Herbert Wey becomes president of Appalachian State University
1969: O. Kenneth Webb, Jr. is Dean of General College and Student Affairs
1969: Lee McCaskey becomes the Director of Student Activities
1969: Dr. Lawrence Heavrin resigns as campus physician on January 1 to work in private practice. Dr. Henry Burton, psychiatrist, becomes head of the Health Center. A new Psychological Services branch is formed headed by clinical psychologist Roger L. Steenland.
1971: Braxton Harris becomes Dean of Student Affairs and Barbara Daye is Associate Dean of Students; O. Kenneth Webb, Jr. maintains the Dean of the General College title. Evan Ashby is the Director of Medical Staff; Bob Feid is the Assistant Director of Student Activities
1972: Lee McCaskey becomes Director of Student Development and Bob Feid becomes the Assistant Director of Student Development.
1972: Ralph Holt joins Student Health Services.
1973: J. Braxton Harris becomes 1st Vice Chancellor for Student Affairs
1974: Bob Dunnigan is the Director of Living/Learning Programs, Jack Mulgrew is the Director of Counseling & Psychological Services, Ron Whittaker is the Director of the Student Union, Roger Whitener is the Director of Cultural Affairs and Leland Cooper is the Director of International Student Programs.
1976: Bob Feid is the Associate Director of Complementary Education
1976: Dr. William "Buck" Derrick joins Health Services staff permanently in September.
1977: Lee McCaskey is the Director of Complementary Education which oversees Residential Life; Dino DiBernardi starts at Appalachian as a Greek Adviser and Assistant Director of Housing and Resident Programming. Rick Geis is the Director of Campus and Resident Programming.
1978: J. Braxton Harris resigns at the end of the year as Vice-Chancellor of Student Affairs to return to teaching.
1978: ASU Student Legal Services was established as part of Complementary Education (Lee McCaskey)
1979: Barbara Daye serves as Acting Vice Chancellor for Student Affairs; Rick Geis is the Director of Residential Programs; Archie Ervin is the Director of Minority Affairs (he served as the first full-time staff member to work with minority students); Bob Dunnigan and Bob Feid are the Associate Directors of Complementary Education
1979: Chancellor Herbert Wey retired this year
1980: Barbara Daye serves as the Assistant to the Vice Chancellor for Student Affairs; Dino DiBernardi serves as Director of Campus Programs; Glenn Osborne is the Assistant Director of Campus Programs.
1981: Dave McIntire become ASU's newest Vice Chancellor for Student Affairs; Barbara Daye serves as the Assistant Vice Chancellor for Student Affairs. Bob Feid serves at the Assistant to the Vice Chancellor for Student Affairs
1982: Bob Feid becomes the Director of Administrative Operations for Student Affairs; David Ball is hired as Director of Career Planning & Placement
1983: Bobby Dunnigan is Director of Residence Life - 1983: H'Appy's opened as the very first on-campus social center
1985: Sally Atkins is the Director and Jon Hageseth is the Assistant Director of Counseling & Psychological Services Center
1986: Barbara Daye becomes Associate Vice Chancellor for Student Development
1987: Dr. Pat Geiger is hired to work in the College Infirmary. She is the only female physician in Boone.
1987: The Quinn Recreation Center opened in September as the first student recreation center constructed on a North Carolina campus. Students waited in line from Rivers Street to the front doors at the top of Stadium Drive to gain entrance on opening day in September.
1989: David McIntire resigns as Vice Chancellor for Student Development. He is temporarily replaced by Barbara Daye in July. Bob Feid is the Assistant Vice Chancellor for Student Development. - 1990: Student Union additions were added; students proposed an activity center; increased tuition and fees
1990: Gregory Blimling becomes Vice Chancellor for Student Development.
1991: Dr. William "Buck" Derrick becomes the Director of the Mary S. Shook Student Health Service; Dave Robertson is the Director of Student Programs - 1997: Barbara Daye is Dean of Students/Associate Vice Chancellor for Student Development
2001: Dr. William "Buck" Derrick retires and Dr. Patricia Geiger becomes Director of the Mary S. Shook Student Health Service
2002: Susie Greene becomes Dean of Students/Associate Vice Chancellor for Student Development
2004: Cindy Wallace becomes Vice Chancellor for Student Development (replacing Gregory Blimling).
2005: Dino Dibernardi is named Associate Vice Chancellor for Student Development
2010: James J. Brown, III (JJ) is named Dean of Students/Associate Vice Chancellor for Student Development
2016: Leroy Wright is hired as the new Associate Vice Chancellor for Student Development (replacing Dino Dibernardi who retired in January)
2016: Leroy Wright is appointed Interim Vice Chancellor for Student Development in June (replacing Cindy Wallace who retired in June).
2017: James J. Brown, III (JJ) becomes Vice Chancellor for Student Development.
2017: August 1st Student Development becomes Student Affairs
---