Upcoming Events and Reminders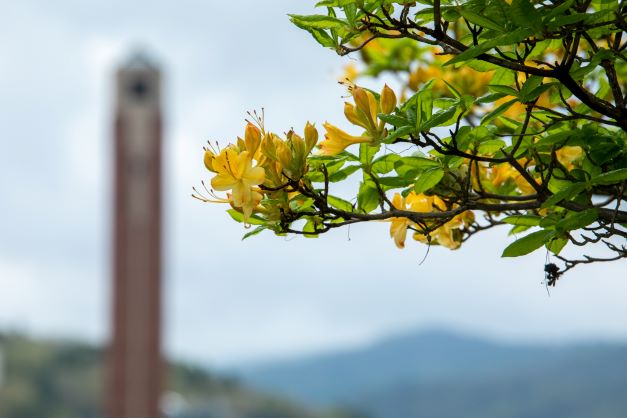 Please pay close attention to the dates below and get them on your calendar. Click on the links to get more information.
3/22/22: After Hours in Career Lounge-Global Encore: Promoting Your International Experience @ 6:00pm, Career Development Center Room 222 PSU

3/22/22: Nobuntu-Nobuntu, a female a cappella quintet from Zimbabwe, has drawn international acclaim for its inventive performances that range from traditional Zimbabwean songs to Afro Jazz to Gospel. 7:00pm @ the Schaefer Center
3/23/22: Taste of Dialogue-Political Polarization @11:30am, 201AB Blue Ridge Ballroom, PSU. Contact Cori Ferguson for more info.

3/24/22: Student Affairs' Committee- Appalachian Board of Trustees @ 3pm, North End Zone's Grandview Ballroom
3/24/22: Health Sciences Career, Professional, & Graduate School Fair @6:00pm, Levine Hall
3/25/22: Appalachian Board of Trustees Full Board Meeting @ 9:00am, North End Zone's Grandview Ballroom
3/29/22: App State Baseball vs. UNC-Asheville @ 6pm, L.P. Frans Stadium, Hickory, NC (RSVP deadline is Tuesday, March 22nd by 5pm)
3/30/22: ESS Technology Workshop-Everything You need to Know About Images @11am, 169, Three Top Mountain, PSU
3/31/22: Talent Jam: Work it Watauga @ 5:00pm, Ransom Pub, Boone
4/1/22: University Budget Presentations (will be updated before 4/1)
4/5-4/7/22: Diversity Celebration (Various dates and times)
4/6-4/7/22: iBackApp
4/9/22: University Spring Open House

4/12/22: Staff Wellbeing-P-Card Training for Student Affairs @12:00pm, 169 Three Top Mountain, PSU
4/21/22: ESS Technology Workshop-Copyright & Image Editing @ 11am, 169 Three Top Mountain, PSU
4/23/22: Student Memorial Program
5/4/22: Staff Wellbeing-Environmental Health and Safety @ 11:30am, 169 Three Top Mountain, PSU
5/6-5/7/22: Spring Commencement
7/16/22: Alumni Awards Gala (same weekend as Black & Gold Reunion Weekend-more details to come)