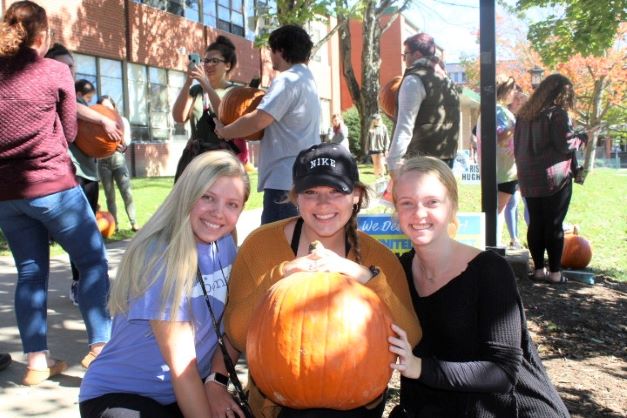 2021 Family Weekend Highlights
Parent and Family Services celebrated Family Weekend September 17 - 19th in conjunction with Founders Day and Appalfest. Our Appalachian families were able to create memories with their student in intimate campus environments. Families were welcomed into the Plemmons Student Union where we showcased the new Career Development Center and highlighted other programs and organizations
Many families joined us on the lawn between Valborg Theatre and Belk Library for a Grab and Go Picnic. UREC and WASU generously provided music and games for entertainment and engaging opportunities for our guests. Following lunch, our parents and families joined the rest of the Mountaineer fans in Kidd Brewer Stadium as we defeated Elon University (44 - 10).
Whether students and families participated in our events or created their own Family Weekend experience, we were grateful to see them around town and on campus enjoying time together.
We are looking forward to your involvement next year!
Judy and Monica
barlowml@appstate.edu