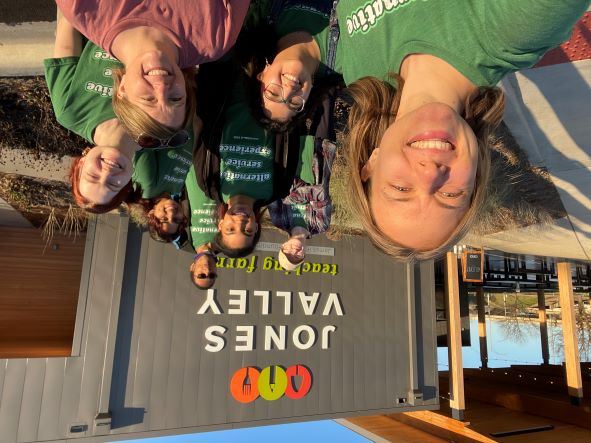 The Office of Community-Engaged Leadership's Alternative Service Experience
The mission of the Office of Community-Engaged Leadership's Alternative Service Experience program is to provide students with learning opportunities by engaging in meaningful service and dialogue. This past spring break, CEL sent out over 60 mountaineers on six ASE programs across the south east.
Each program consists of two student peer leaders, who are responsible for coordinating the group's service and planning nightly reflection activities, as well as faculty, staff or graduate assistant Learning Partners. Each of the community partners that ASE worked with this year has hosted spring break programs from App State for many years. Through ASE, students had the opportunity to learn about a variety to social issues, like what happens to the rural Appalachian communities as America transitions away from coal and toward a clean energy future on the program "Protecting Our Peaks." They also got to live and work in many exciting places over spring break, from the islands of the Cape Romain National Wildlife Refuge on the "Restoration & Exploration at the Coast" program, to the nation's largest natural habitat refuge for retired elephants on the "Elephant Sanctuary" program.
One of the benefits of going on an ASE is connecting service experiences to classroom learning. Mailyn Greig-Ratz, a senior who designed her own Interdisciplinary Studies major called Food Outreach Studies, served as one of the Peer Leaders on a program called "Growing Up Green." This ASE worked with the Jones Valley Teaching Farm in Birmingham, AL. Mailyn said, "I've learned a lot about community needs assessment in my classes and it was really nice to see my studies in practice. I want to go more into the educational aspect of food outreach, like workshops and afterschool programs, which is a big part of what Jones Valley does. This Peer Leading experience was a nice introduction to what that career could be like. I definitely gained a lot from it." Mailyn is pictured below on the far left with her ASE group.
ASEs happen annually over fall, winter and spring break. Check out the ASE website and follow the program on social media @aseappstate to learn more. If you're interested in being a faculty/staff learning partner, student peer leader, or program participant, please contact Summer Wisdom.