Teaching a College Success Seminar this Fall!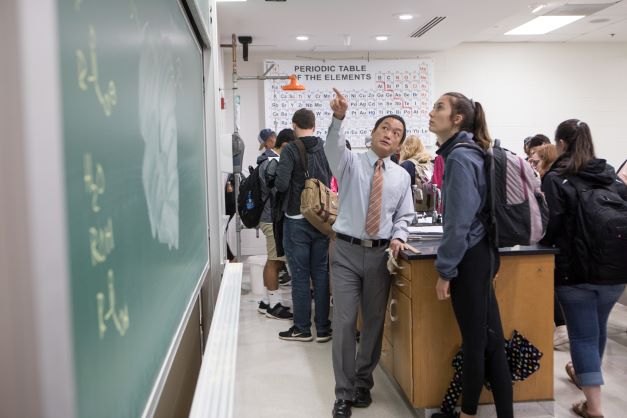 Appalachian State's University College is excited to announce the expansion of a 2-credit, elective college success seminar for new first-year and transfer students this fall 2023. College success seminars are recognized nationally as an effective way to support new student's in their transition to college, enhance their academic success, cultivate a sense of belonging, and increase the likelihood of their persistence.
Are you passionate about student success? Are you interested in developing your teaching skills? We are currently recruiting instructors for US 1001 for fall 2023. This course will be offered predominantly in person at the Boone campus; however, synchronous online, hybrid (1 day in person/1 day online), and Hickory sections will be offered as well. Follow the instructions below for submitting your application by Friday, March 10, 2023.
Important Details
semester-long seminar that meets twice a week for 50 minutes, monday - friday
fosters community building and active participation through small class sizes
course content provided by the director of college success seminar
course may be taught during your normal work day with supervisor approval
compensation is $2232/section for masters degree; $2480/section for doctoral/terminal degree
Instructor Requirements
master's degree or higher from an accredited institution
completion of the college success seminar teaching workshop
participation in professional development opportunities offered by the director of the college success seminar
Application Process
Complete the instructor application including a PDF file of your resume
Applicants will be invited to meet with the director of college success seminar to discuss the opportunity to teach the course and next steps in the process
Need more information, contact Katharine Johnson.