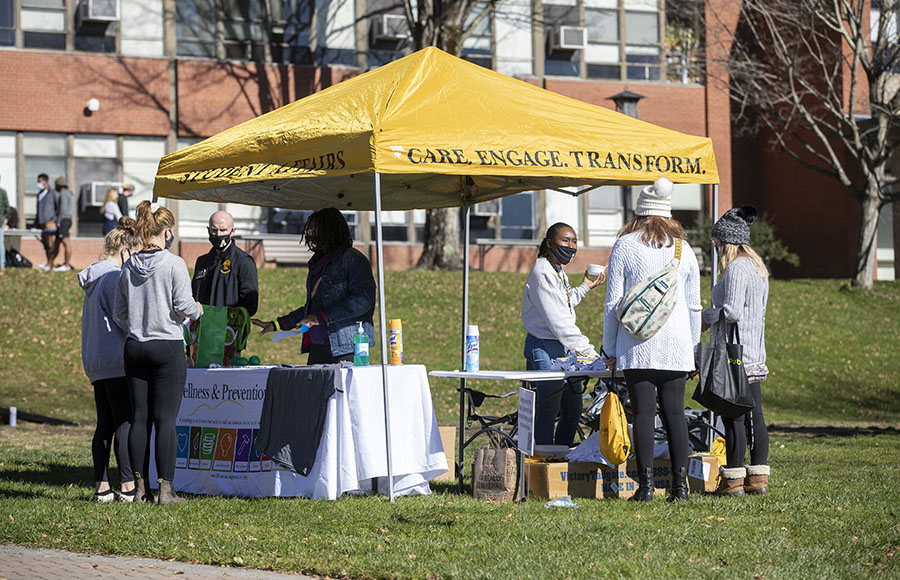 photo by Marie Freeman
Student Affairs November Employees of the Month
Congratulations to the WinterFest 2020 Planning Team on being the Student Affairs' November Employees of the Month. On Thursday, November 19th, WinterFest was held outside on Sanford Mall and other surrounding areas on campus. Students wore masks and practiced social distancing. Students came and were able to enjoy free food, karaoke, crafts and a scavenger hunt to help guide them to areas. The WinterFest Planning Team wanted students to be able to celebrate making it through a very challenging semester and end on a positive note. The following individuals were a part of this remarkable team:
Thanks to all who helped make this event such a huge success! We appreciate those of you who continue to recognize a Student Affairs employee (s) for their exemplary service and commitment to Appalachian State University's students and campus community. This gives us the opportunity to acknowledge our employees' commitment to Care. Engage. Transform. We have recognized some incredible colleagues in 2020! Congratulations to ALL!
We will start back with nominations for January Employee of the Month in 2021!