Intercultural Student Affairs (ISA) Updates and Social Justice Mini-Grants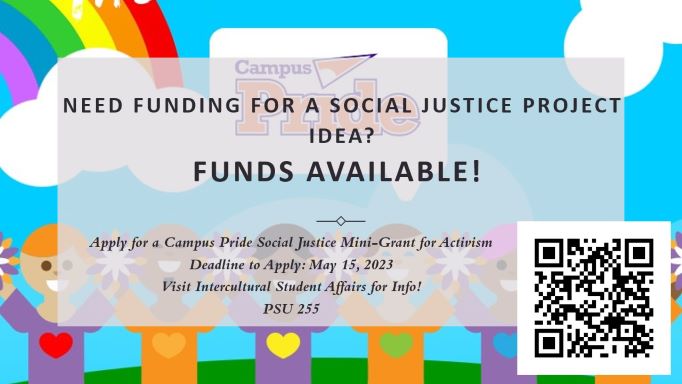 February has been a busy and exciting month for Intercultural Student Affairs (ISA). February is Black History Month! ISA and the Tri-Centers celebrate this month in various ways. The Henderson Springs LGBTQ+ Center showcases Queer authors of color. We encourage the division and campus community to stop by the center to learn more about the literary works giving voice to those authors who identify as Queer people of color.
Also in February, ISA, in partnership with the Office of Diversity and Chief Diversity Officer, continued celebrating the life and legacy of the Reverend Dr. Martin Luther King, Jr. with two events. The first was the annual Leadership Workshop and Dinner on February 1st with our partners in Community-Engaged Leadership. Students enjoyed Dr. King's favorite meal and discussed ways to incorporate his leadership style into their own. On February 2nd, the 38th Annual Dr. Martin Luther King Jr. Commemoration program featured keynote presenter Daniel Dawes. Mr. Dawes led a needed conversation on discussing the causes of racial health disparities and solutions to achieve health equity.
The Office of Diversity and ISA needs your help sharing information with students! Campus Pride is accepting applications for Social Justice Mini-Grants. This is an excellent opportunity for students to bring their passion for Social Justice to life. Campus Pride first began this funding opportunity in 2021. Each grant awarded is for $600.
As we move into March, ISA and the university's Women's Center are celebrating its 25th year on campus! The Women's Center will be hosting the second annual Femme Fatales program in March and will close out the month with a celebration of women. More information will be shared in March!
If interested, please sign up for the LGBTQ+ Center newsletter HERE!