Getting to Know More People in Student Affairs
In continuing with our "Getting to Know More People in the SA Series", this month we are highlighting Dr. Brad Vest, Director of the Plemmons Student Union, Brian Brown, Director of Electronic Student Services and Jeff Cathey, Assistant Vice Chancellor, Student Affairs. Please read who makes up the Division of Student Affairs at Appalachian State University!

Happy New Year Dr. Brad Vest!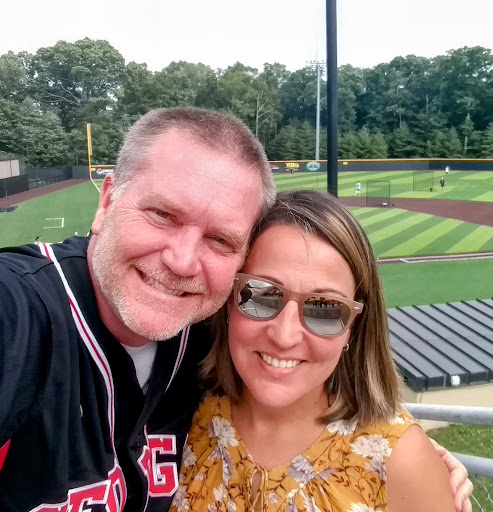 Brad was born and mostly raised in Decatur, Alabama. He attended high school in Chillicothe Ohio. He earned his Bachelor of Science in Business Administration from Lander University located in Greenwood, South Carolina; a Master of Arts degree in Student Development Administration from Appalachian State University; and a Doctor of Education in Student Affairs Leadership from the University of Georgia.
Brad has been working in higher education for more than 30 years. He has worked in campus activities and facility management over the course of his career. He currently serves as the Director of the Plemmons Student Union.
Brad is lucky enough to be married to Alicia Vest. Brad and Alicia have one son to which they seem now to devote their lives to travel baseball! Even though he graduated from the University of Georgia, Brad is a HUGE Alabama Football fan! He likes to think of himself as "Tim, The Toolman" type of guy ~ he has been doing a bathroom remodel going on for four years! He enjoys getting sidetracked walking the dogs or just cooking something on his grill on the weekends.
Greetings Brian Brown!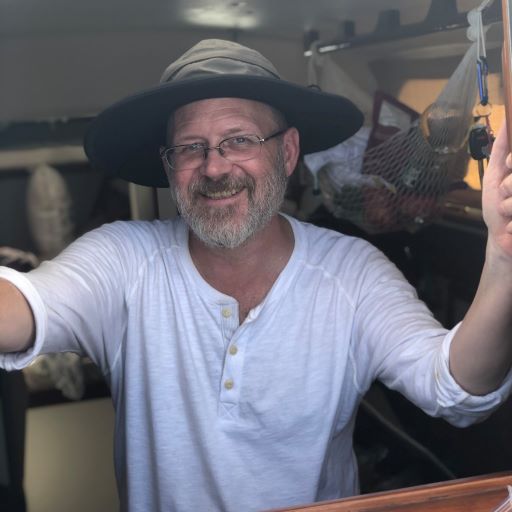 "I was born in the American southwest where I enjoyed making my own circuit boards and robots; programming my father's TRS-80 microcomputer; playing jazz saxophone; hang gliding; and backpacking the mountains of New Mexico, Colorado, and Wyoming. After having picked Boone, NC (sight unseen) off of a map, I moved to the High Country in 1989 with all my worldly possessions crammed into the back of a 1984 Mazda GLC hatchback.
I have worked with technology for almost 30 years and have spent the last 23 years in higher education, joining Appalachian in 1999. I have served as Director of Electronic Student Services since 2001. Prior to coming to Appalachian, I worked as a Network Engineer in medical technology and as a data visualization consultant. My educational background is in mathematics and the study of chaotic dynamical systems.
In my free time, I enjoy reading, cooking, listening to music, and spending time with my partner JP, our cat, and two dogs. I also enjoy restoration projects, most recently restoring a 58 year-old, 28 foot sailboat over a period of over 3 years which I plan to sail on an Atlantic circuit to Europe, Africa, and the Caribbean upon retirement."
Hello Jeff Cathey!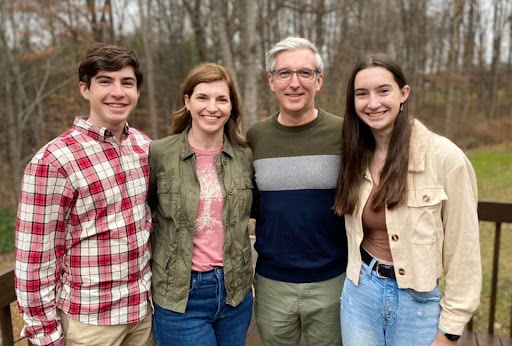 "Hey there folks! My name is Jeff Cathey, my pronouns are he/him, and I have the privilege of serving as Assistant Vice Chancellor for Student Affairs.
Originally from Shelbyville TN, I grew up on a small family farm where I learned a great deal about cattle, horses, hauling hay and mucking out stalls. I attended The University of Tennessee, Knoxville where I majored in Animal Science with a minor in Business and initially intended to become a large animal veterinarian. While an undergrad, I found myself drawn to many campus involvement opportunities and subsequently to student affairs. Some of the experiences that had the most impact on me included serving as an Orientation Leader, participating in Alternative Spring Break, serving as an Ambassador for my academic college, serving as a university mascot and experience as a fraternity member and president.
I remained at UTK for graduate school with a Graduate Assistantship in the Service-Learning area. I then worked in programming for Campus Activities before moving to Colorado to work as an Assistant Dean of Students and Associate Dean of Students for 9 years at Colorado College. It was there that I gained 7 yrs experience as a chief conduct officer, gained intro experience in case management and also learned a great deal through work with the Student Union and Outdoor Programs among other areas. Additionally, Colorado College was my first experience as a Student Government Advisor.
I returned to UTK for 5 years as an Associate Dean of Students where I went much more deeply into student support, case management and crisis management before moving to Appalachian State as Director of Student Programs and then Director of Student Engagement and Leadership. This is now my 8th year at Appalachian State and my first permanent year as Assistant Vice Chancellor. It is an honor and joy to work in support of Career Development, Intercultural Student Affairs, Campus Activities, Community Engaged Leadership and the Plemmons Student Union. I also get to serve as Co-Advisor for Student Government with our beloved Dean of Students, Judy Haas.
I am most blessed to have been married to Maureen Cathey (Associate Director of Business Career Services) for 22 years. We have a daughter, Rachel, who is a sophomore at Watauga High School and a son, Spencer, who is a freshman at NC State. When not trying to keep up with what the family is doing, I find my grounding and peace through mountain biking, gardening, trail work, camping and drinking a beer with whoever would like to join. I also get great fulfillment and many friendships from my work as Team Director for our local Watauga Pioneers NICA mountain bike program and as a member of the Leadership Board for Boone Area Cyclists.