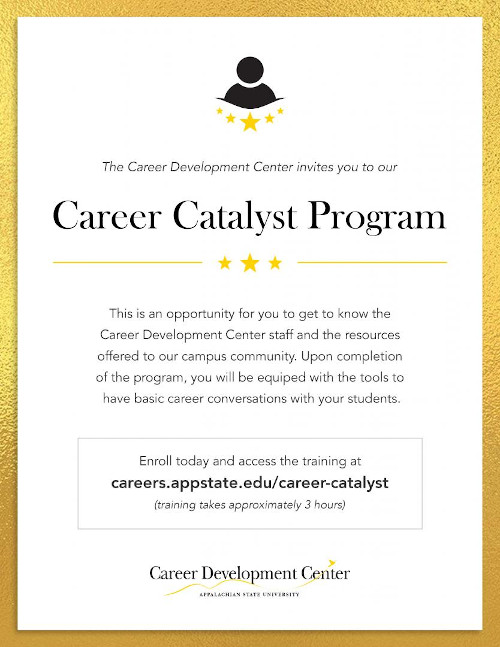 Career Catalyst Program
The Career Development Center is pleased to announce that our Career Catalyst Program is now online. The Career Catalyst program is an opportunity for you to get to know the Career Development Center staff and the resources offered to our campus community. It will also equip you with the tools to have basic career conversations with your students such as thinking about majors or reviewing a resume. Lastly, it will help you to know who is who in the Career Development Center and where to refer your students when they need that dedicated career coach or support.
If you are seeking online training and professional development for the winter break, please consider completing the training. It is approximately 3 hours long. You can access the training at https://careers.appstate.edu/career-catalyst. Upon completion of the training and the short exit assessment, we will recognize you on the Career Development Center website.