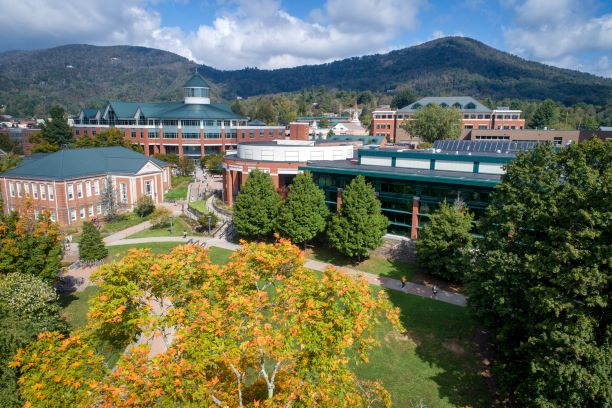 Getting to Know More People in Student Affairs
Back in February, we started our series in "Getting to Know Our People in Student Affairs." In continuing with the series, this month we are highlighting Ms. Karla Rusch, Director of the Student Legal Clinic & Off-Campus Student Services and Dr. Heather Strine-Patterson, Director of Student Affairs Assessment. Enjoy reading about who makes up the Division of Student Affairs at Appalachian State University!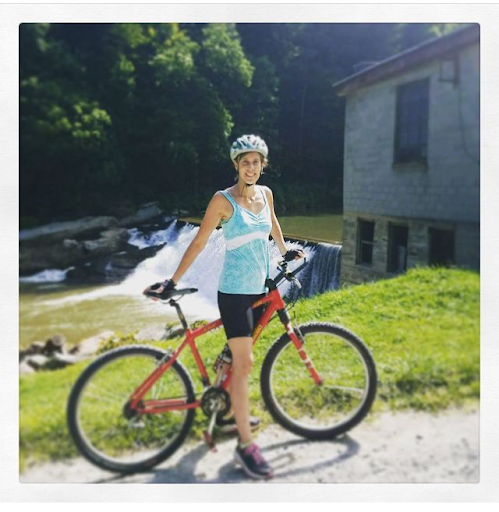 Karla originally came to Boone in 1993 to work at the non-profit law office Legal Services of the Blue Ridge (now Legal Aid of North Carolina -- Boone Office). What started as a first professional job in an unknown location quickly evolved into a lasting community of wonderful friends, beautiful places, and meaningful work. A job at Appalachian State beginning in 2002 was icing on the cake. At Appalachian, Karla first worked in the Office of Student Conduct -- providing legal advice to students and also hearing conduct cases and advising the student board. Over time, the Student Legal Clinic was separated from the conduct office, and Karla also took responsibility for Off-Campus Student Services, providing resources and support to the University's 12,000 off-campus students and their parents. What she likes best about her job (in addition to the fabulous colleagues and positive work environment) is the opportunity to truly have an impact on students at a pivotal point in their lives.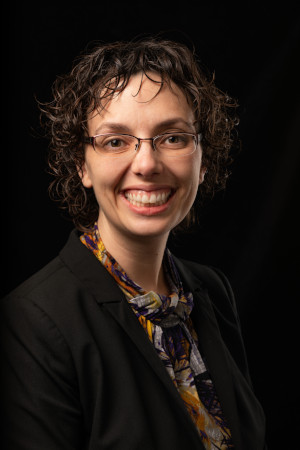 Heather Strine-Patterson is from rural, northern Ohio, near Ohio's Amish Country, and she has deep family roots in Appalachia. She finished her last three years of high school near Roanoke, Virginia, after her family relocated. Heather was the first in her family to attend a four-year university, and she was able to pursue her masters and doctoral degrees for free by leveraging employment benefits. She is married to her high school sweetheart, Brandon, and they have two young boys - Dylan (6) and Carter (3).
Heather joined Appalachian State in August 2018 as the inaugural Director of Student Affairs Assessment. In this role, she leads and supports the division's assessment efforts and has the opportunity to work with folks in every department across the division. She is also an active member of Student Affairs Assessment Leaders (SAAL), serves as the Editor for the Journal of Student Affairs Inquiry, and is working on a book chapter for the upcoming issue of New Directions for Student Services focused on student affairs assessment.
Prior to working at Appalachian, Heather worked at James Madison University (JMU) and Miami University. She has over a decade of experience with college students in the areas of academic advising, career development, orientation, teaching, residence life, college unions, and student activities. Heather completed a Ph.D. in Strategic Leadership with a concentration in Postsecondary Analysis & Leadership from JMU (while she was 7 months pregnant with a 3-year old), a Masters of Science in Higher Education Administration from Syracuse University, and a Bachelor of Arts in Psychology from Ohio State University.
Heather always wants to learn about and support people, so please stop her in the hallway, drop by her office (PSU 231), or schedule a time to talk with her. It would be a highlight of her week to get to know you.