Student Affairs Summer Employee of the Month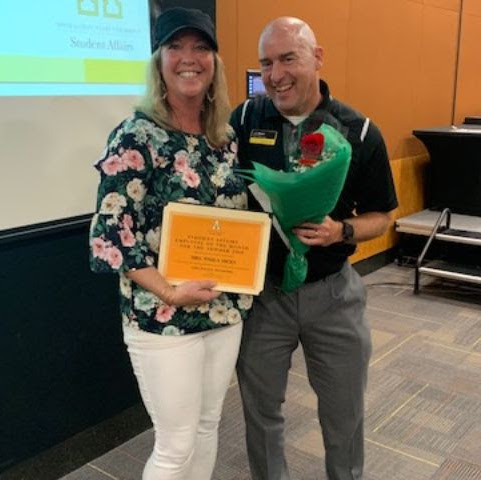 Paula Hicks currently serves as the Assistant Director of the Appalachian State University Child Development Center here. Paula has been with the University for 28 years.

Her nominator stated "Paula is always taking on additional responsibilities with a smile. In May while the Director was out, she calmly handled a situation without letting others know there was even a problem. By being a calm leader, she didn't stress the other staff out and clearly handle the problem at hand.
Paula we appreciate you and congratulate you on being this Summer's' Employee of the Month.