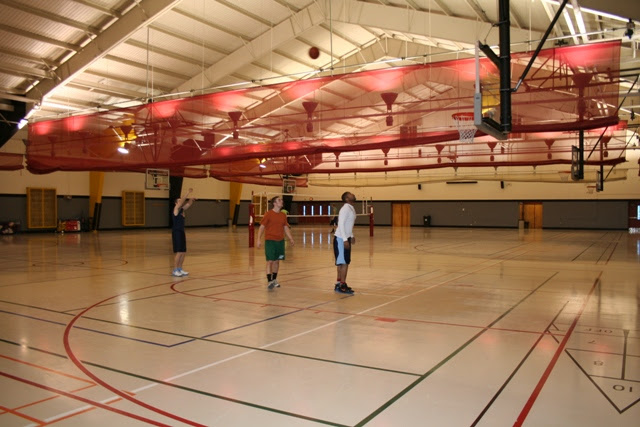 Informal Recreation Opportunities through University Recreation
University Recreation offers a wide variety of opportunities for students, staff, & faculty to be involved in our programs and utilize our recreation facilities. We have three facilities on campus including the Student Recreation Center, Quinn Recreation Center, and Mt. Mitchell Fitness Center in the Plemmons Student Union.
The Student Recreation Center (SRC) opened in April 2006, and offers a variety of opportunities for informal recreation. Many times you will find staff playing a game of pick-up basketball or volleyball during lunch hours, or spending time catching up with a friend while they walk around the track. Specifically, the SRC offers opportunity for the following:
Equipment Checkout – SRC Main Console Desk
In-House Equipment/day use only – use your AppCard to check out equipment such as basketballs, volleyballs, badminton equipment, pickleball equipment, and locks for the lockers.
Out of House Equipment – you can also check out equipment for a 2 day period including footballs, frisbees, outdoor volleyball sets, horseshoes, kickballs, tennis racquets, and soccer balls.