Your Fitness, New Spaces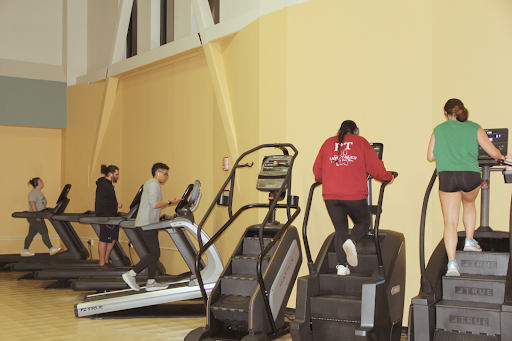 University Recreation is excited to share with everyone the opportunity explore the Student Recreation Center through inviting you to visit our new spaces for fitness & wellness.
The goal of this new arrangement is to reduce intimidation barriers by providing more space for intentional fitness and wellness opportunities.
For more information about UREC memberships, programs, services, and people please visit urec.appstate.edu.
Download the UREC App! Have UREC information at your fingertips.
Follow UREC on Social Media: @appstaturec
LOCATION AREA DESCRIPTION
3rd Floor - Court 1 Cardio Area Treadmills - Ellipticals -Stationary Bikes - Strength Conditioning
2nd Floor - Rm 206 Zen Room Stretching & Quiet Room - Equipment Free Workout Area - Group Fitness Classes
Weight Room Weight Room Medium and Heavy Weights - Large Area (Capacity 70 people)
Track-Top of Stairs Strength Corner Full body strength training area
Entrance-Closest
Track-Top of Stairs Cardio Corner Cycle bikes - Echelon Mirror (interactive mirro for individual/group workouts)
Entrance - Farthest
Track - Bridge Body Weight Corner Area for any non-equipment strength-building and stretching
Entrance-Closest

Track - Bridge Core Corner Core workouts to work the abdominals, obliques, erector spinae, back, etc.
Entrance - Farthest