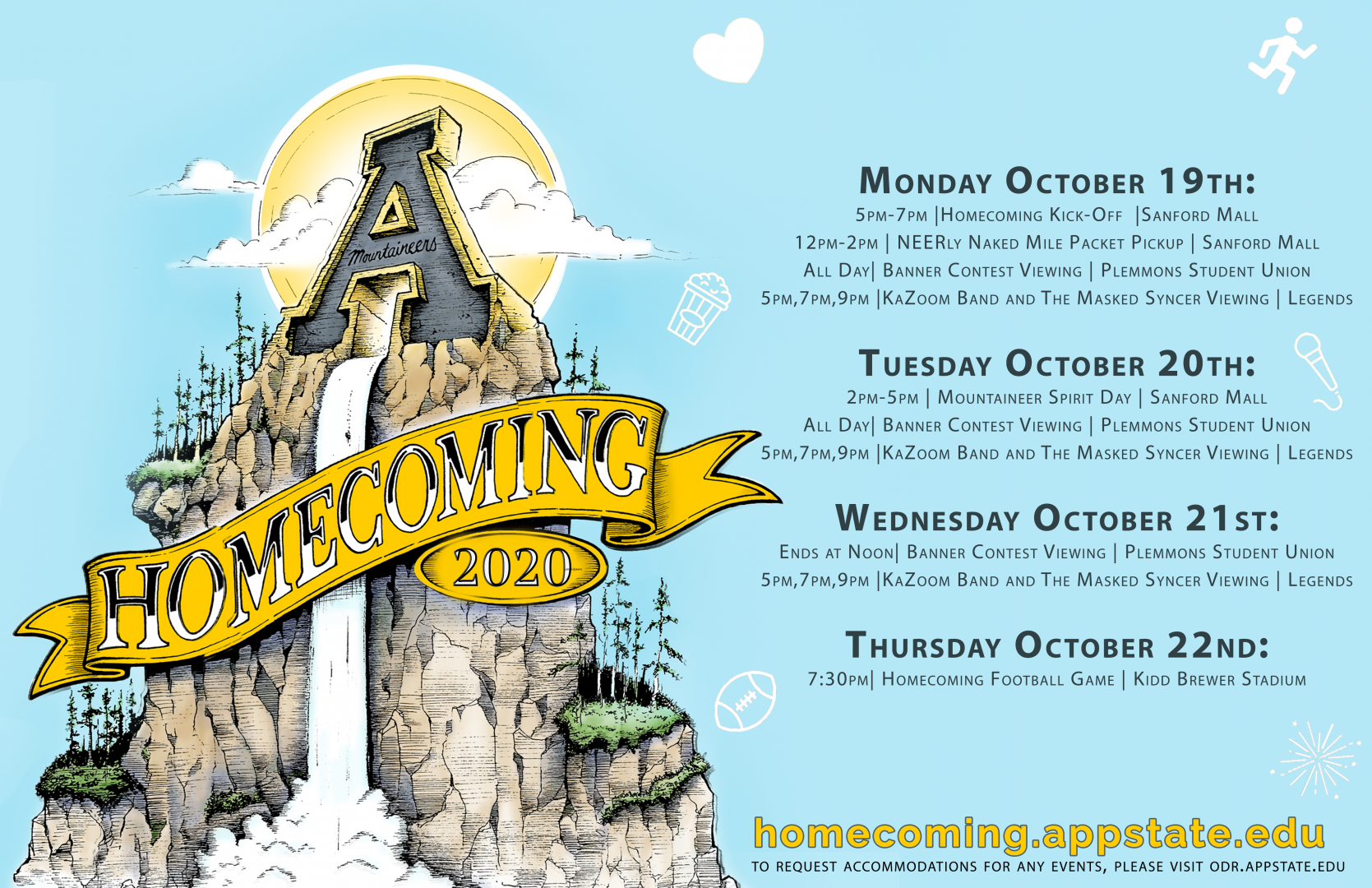 Homecoming 2020
Check out all the amazing engagement opportunities we are offering next week. There are virtual and in-person opportunities. Please practice social distancing and wear your face-covering at all in-person events.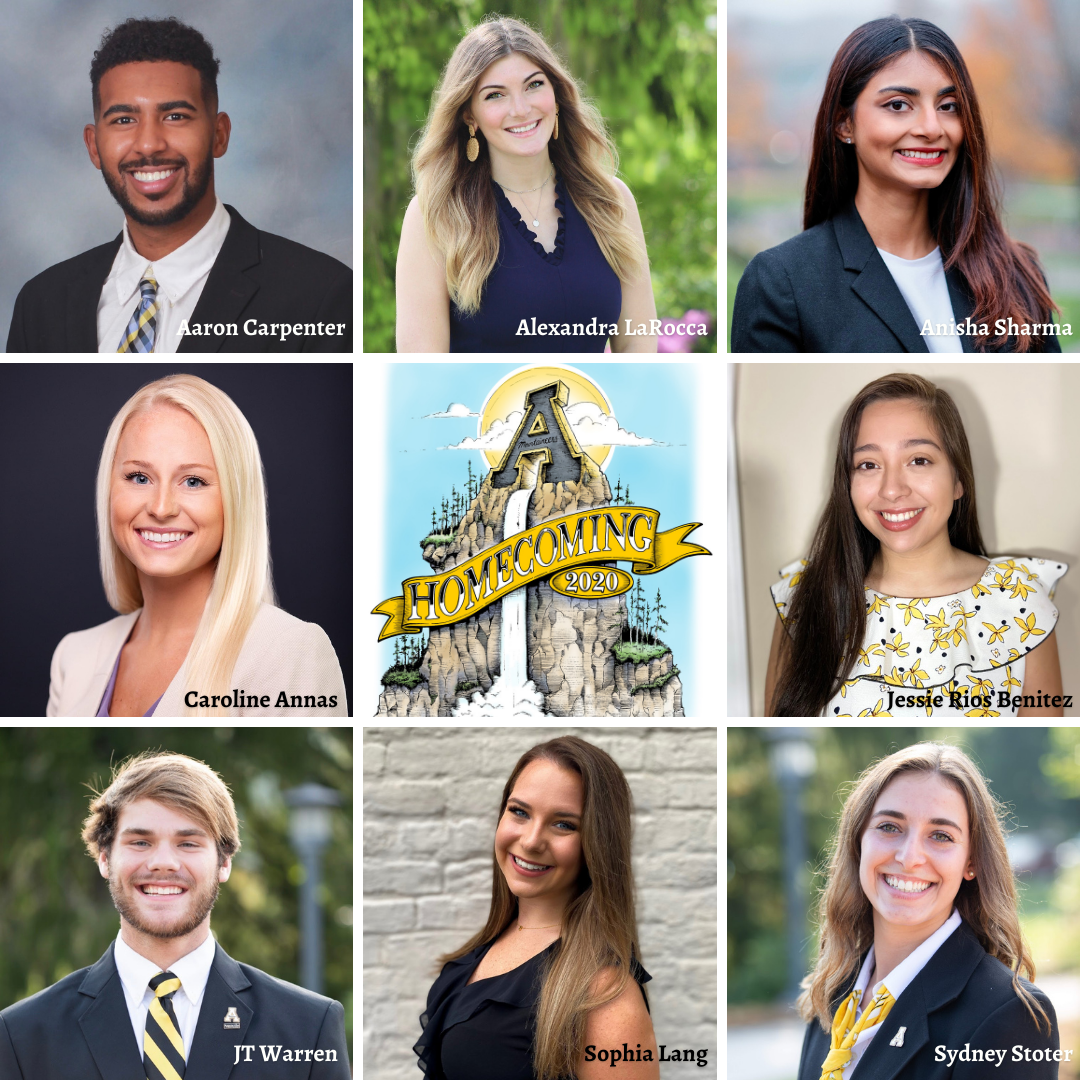 October 12-18, Via Engage
The Homecoming Court at Appalachian celebrates the countless exceptional contributions made by current students through their campus and community involvement, as well as their efforts to support the success of other Mountaineers. All students may vote on engage.appstate.edu before 5pm on October 18. Learn more about members of Homecoming Court here.
'NEERly Naked Mile packet pick-up

Monday, October 19 | 12-2 p.m., Sanford Mall
The 7th annual NEERly Naked Mile will take place virtually October 19. Run the mile along our campus route, among the Greenway's views, or in the comfort of your own neighborhood at your own pace. Due to COVID-19, there will NOT be a set time for the run to maintain social distancing guidelines and to ensure the safety of all participants. To participate in the 'NEERly Naked Mile, participants can register on Engage. Donations of articles of a winter coat, winter boots, and/or and monetary donations to Hospitality House's Venmo are welcome. All articles of clothing and monetary donations will go toward The Hospitality House.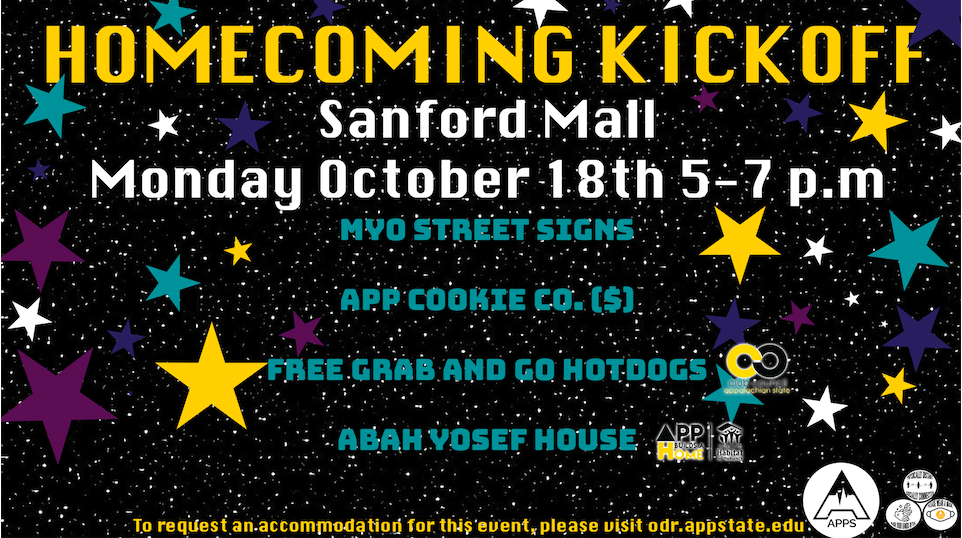 Monday, October 19 | 5-7 p.m., Sanford Mall
Join us in kicking off Appalachian State's Homecoming! This event is brought to you by Club Council, APPS, Appalachian Ambassadors, and Campus Activities. This event is sure to be spirited and start the week off with a bang.
FREE grab-n-go hot dogs, Make your own street signs, App Builds a Home Yosef house
Mountaineer Spirit Day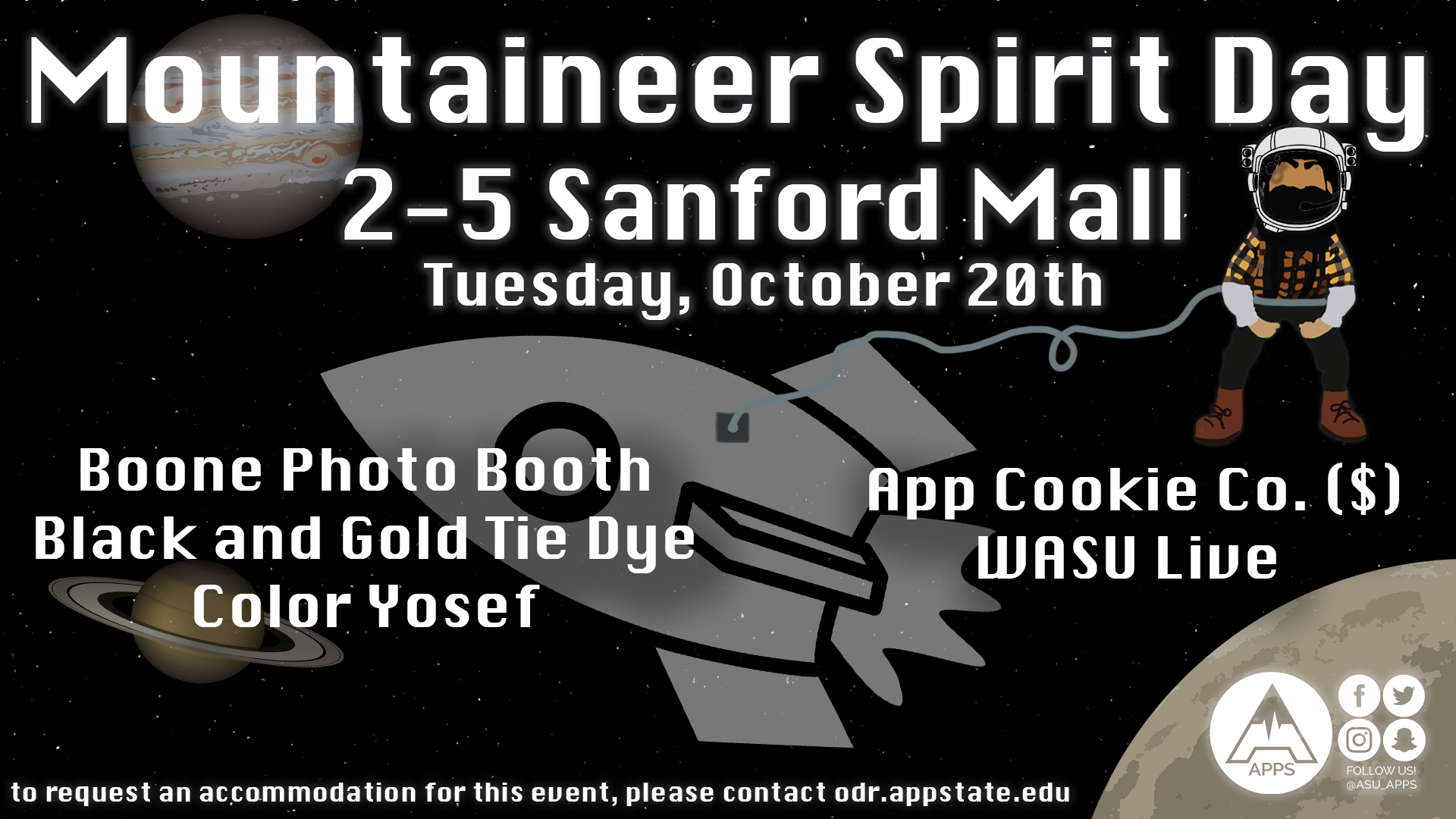 Tuesday, October 20 | 2-5 p.m., Sanford Mall
2020 Homecoming celebrations continue! Please wear your face-covering and practice social distancing!
Tie-dye a Homecoming t-shirt, Color Yosef coloring pages, Moon Pies, Boone Photo Booth, WASU broadcasting
The Masked Syncer & KaZoom Band viewing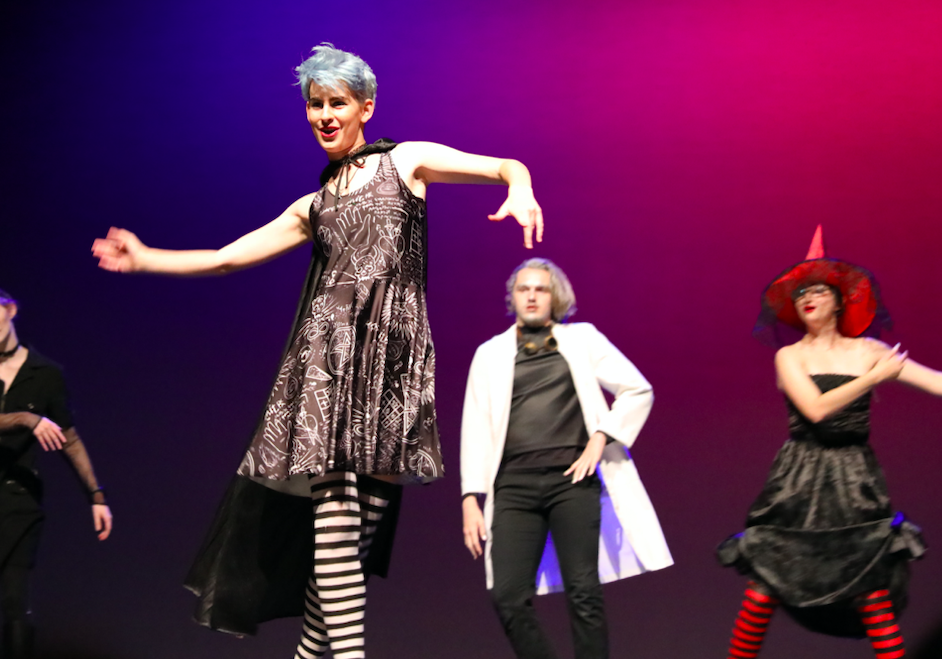 October 19-21 | 5, 7, and 9 p.m., Legends
We are excited to offer these new twists on Homecoming traditions! Get ready for lots of laughs and entertainment as student organizations compete to see who has the best Masked Syncers routine. In the KaZoom Band, groups will perform a one-minute song on the ever-popular instrument, the kazoo!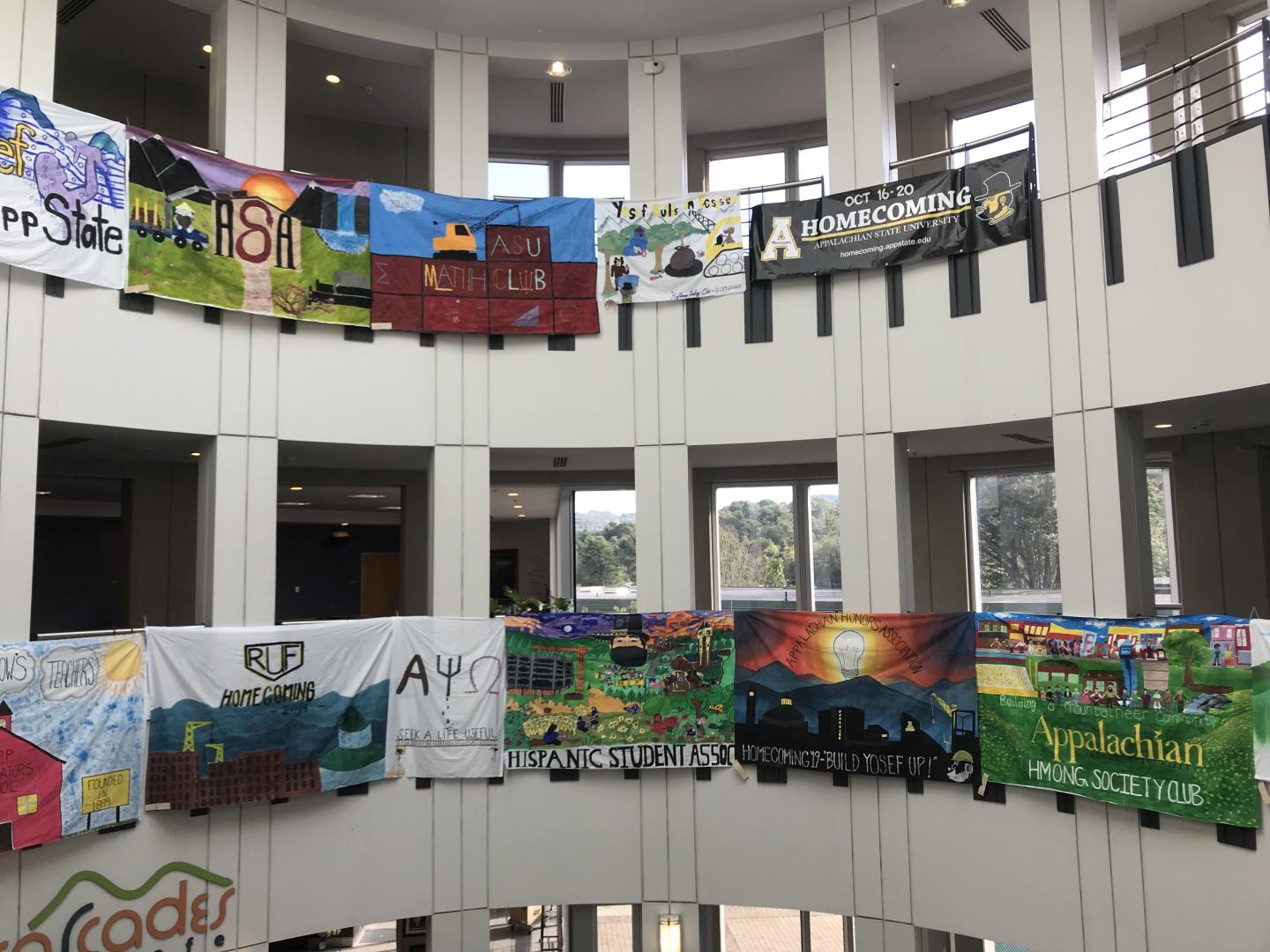 October 16-21, Plemmons Student Union
The Homecoming Banner Contest is an opportunity for clubs and organizations to celebrate Homecoming by creating banners, which show the spirit of Homecoming and showcase their artistic talent. The banner will incorporate the overall theme "Mission: Homecoming". Banners will be displayed around the Student Union during Homecoming week so be sure to walk through and check them out!
De-Stress Yosef: A night of Yoga with Liz Getman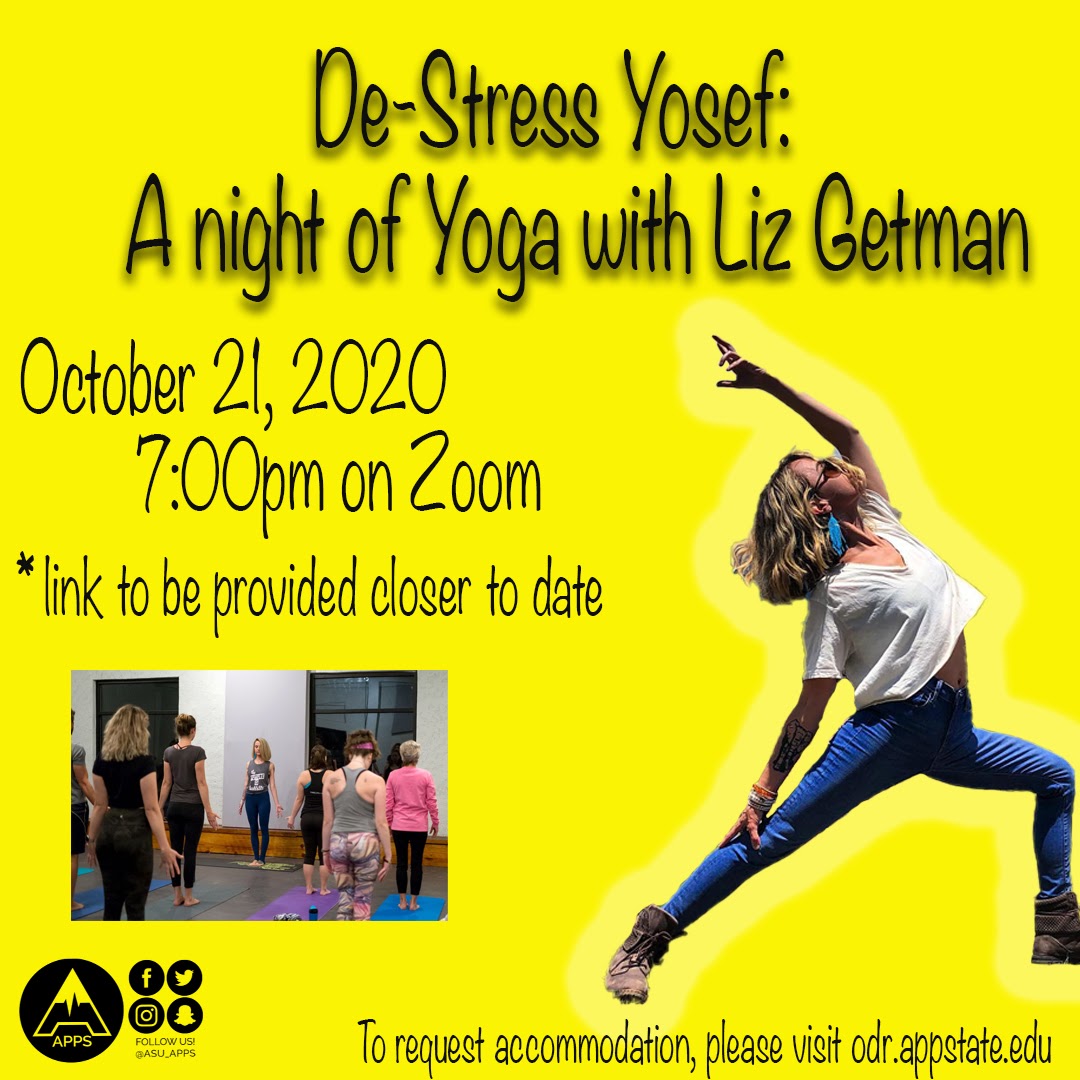 Wednesday, October 21 | 7 p.m., Via Zoom
Join us for a night of yoga to DE-STRESS YOSEF with instructor Liz Getman. Zoom link will be provided 30 minutes prior to the start of class.
Drive-in Movie: Guardians of the Galaxy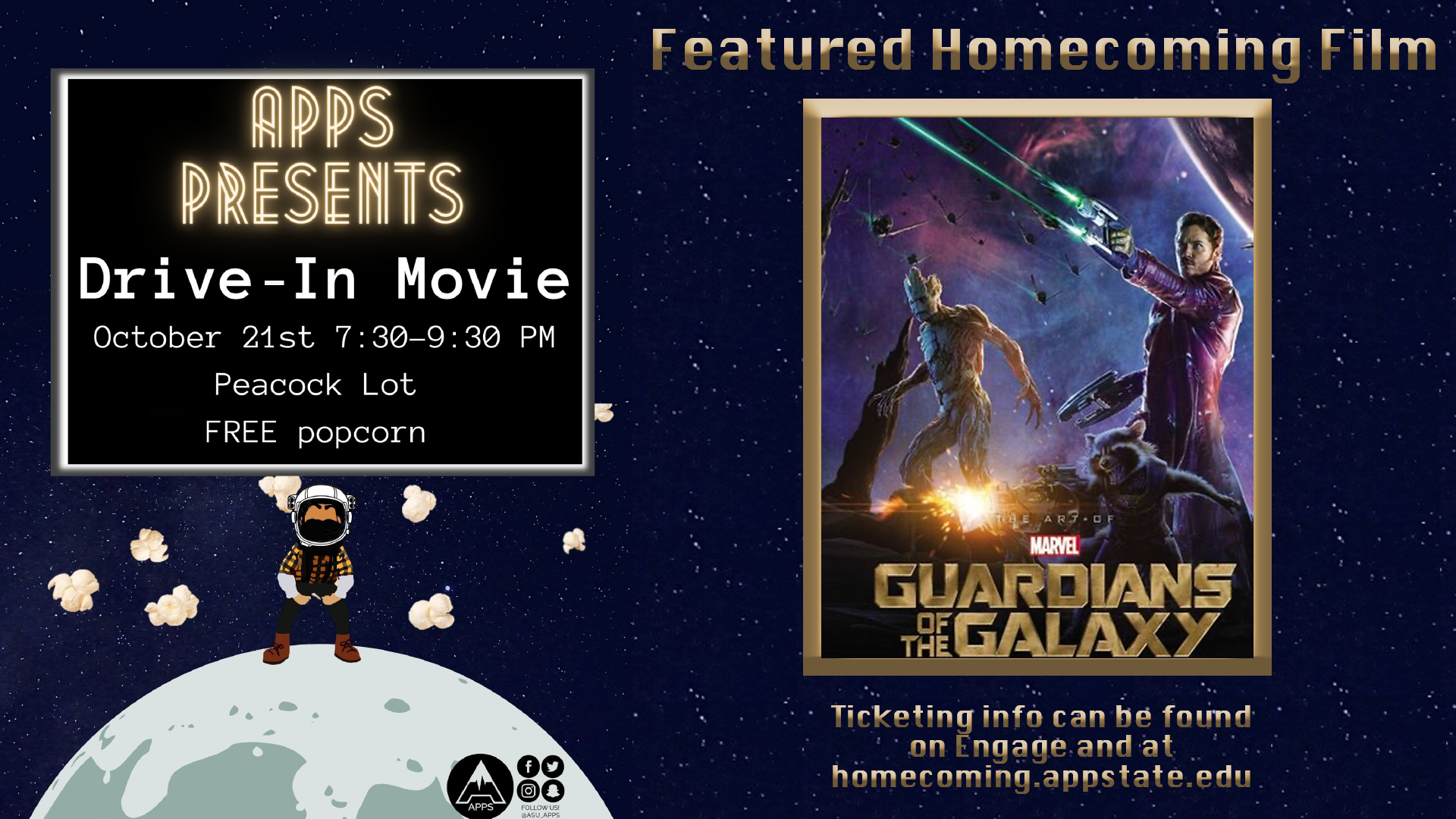 Wednesday, October 21 | 7:30 p.m., Peacock Parking Lot
Tickets are FREE… BUT you MUST get your ticket ahead of time at the Plemmons Student Union info desk (between noon on October 14 and 5pm on October 20)
Lot will open at 7:00pm, Movie starts at 7:30pm, NO walk-ins allowed
Ticket must be presented upon entry. No more than 4 people per vehicle
Free popcorn! Bring your own non-alcoholic beverage
You must remain in your vehicle for the duration of the film
App Builds A Home Letter Writing Campaign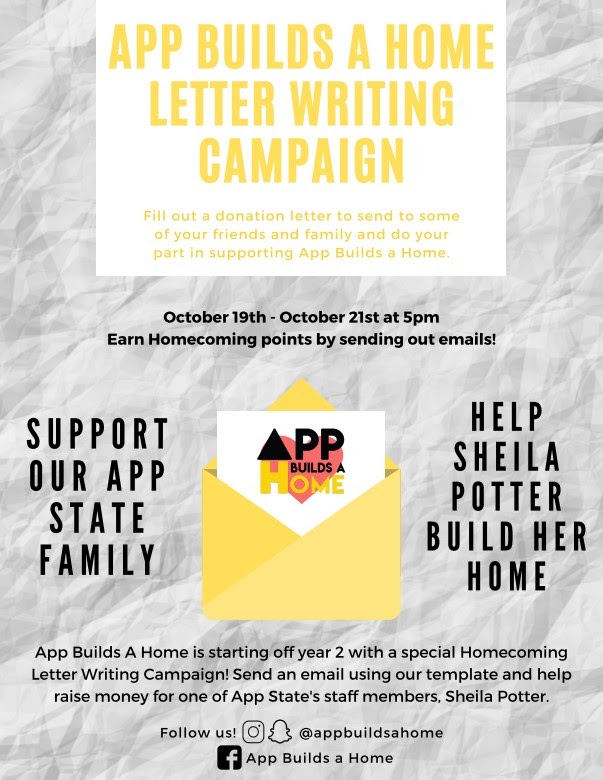 Join App Builds a Home in fundraising for our SECOND home by emailing donation letters to family members and friends! This year, we will be building a home for one of App State's staff members, Sheila Potter. Sheila has been an App State employee since 2016. She is most excited about having her own bathroom and a place for her grandson to stay. Help us welcome Sheila home!
A copy of the letter to email to your family and friends can be found at this link: Letter Writing Campaign Letter for Sheila
You can copy the doc to paste into your emails. Feel free to add your own personal touch to each letter.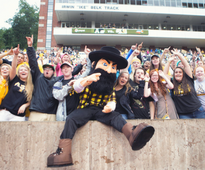 Thursday, October 22 | 7:30pm kickoff
Tune into ESPN to cheer on the Mountaineers! Homecoming Banners will be on display in the stadium and Homecoming Court's "Top of the Rock" will be announced during halftime.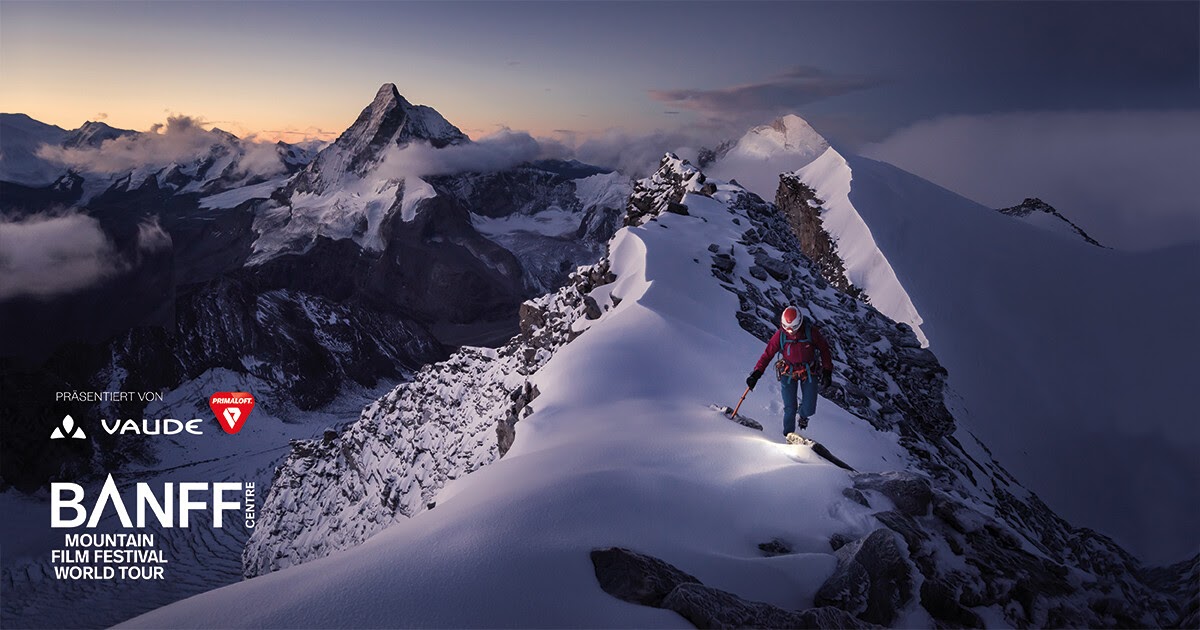 Now through October 24
As you may know, Banff Mountain Film Festival sadly did not occur on campus this past Spring. Instead, we are offering a virtual opportunity for you to see all the films that would have been on the World Tour, and from the safety and comfort of your own home! If you've never experienced Banff Mountain Film Festival, you're in for a treat!