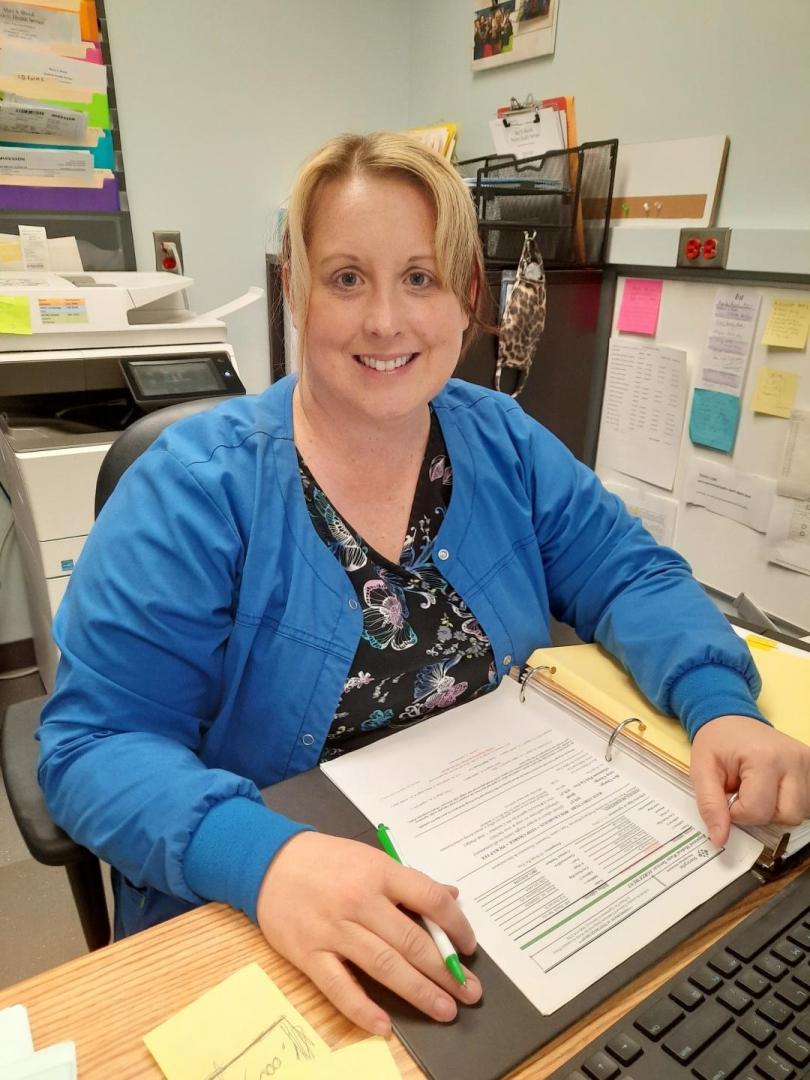 June Student Affairs Employee of the Month
Congratulations to Ms. Jennifer Cochran for being our June Student Affairs Employee of the Month. Jennifer currently works as the lab supervisor in Student Health. Her nominator states:
"She has done a transformational job with the lab. She and her team have actually increased the number of labs being done but cut down on the wait time for students while dealing with that greater volume. Jennifer also expanded weekend lab services for ill students being seen on weekends. She quickly came up with a very efficient training program for staff working on weekends to be able to offer rapid testing for flu and strep on weekends. She continues to look at ways to make lab services here more efficient and student friendly. During the current Covid 19 pandemic, she has done an epic amount of research on Covid testing. She has interacted with the state lab in Raleigh and with Lab Corps on getting testing done for ill students. She has also done a huge amount of leg work in getting on-site testing capabilities. She's doing a tremendous job."
Jennifer we are so grateful for all of your hard work and dedication to our students, division and campus community!