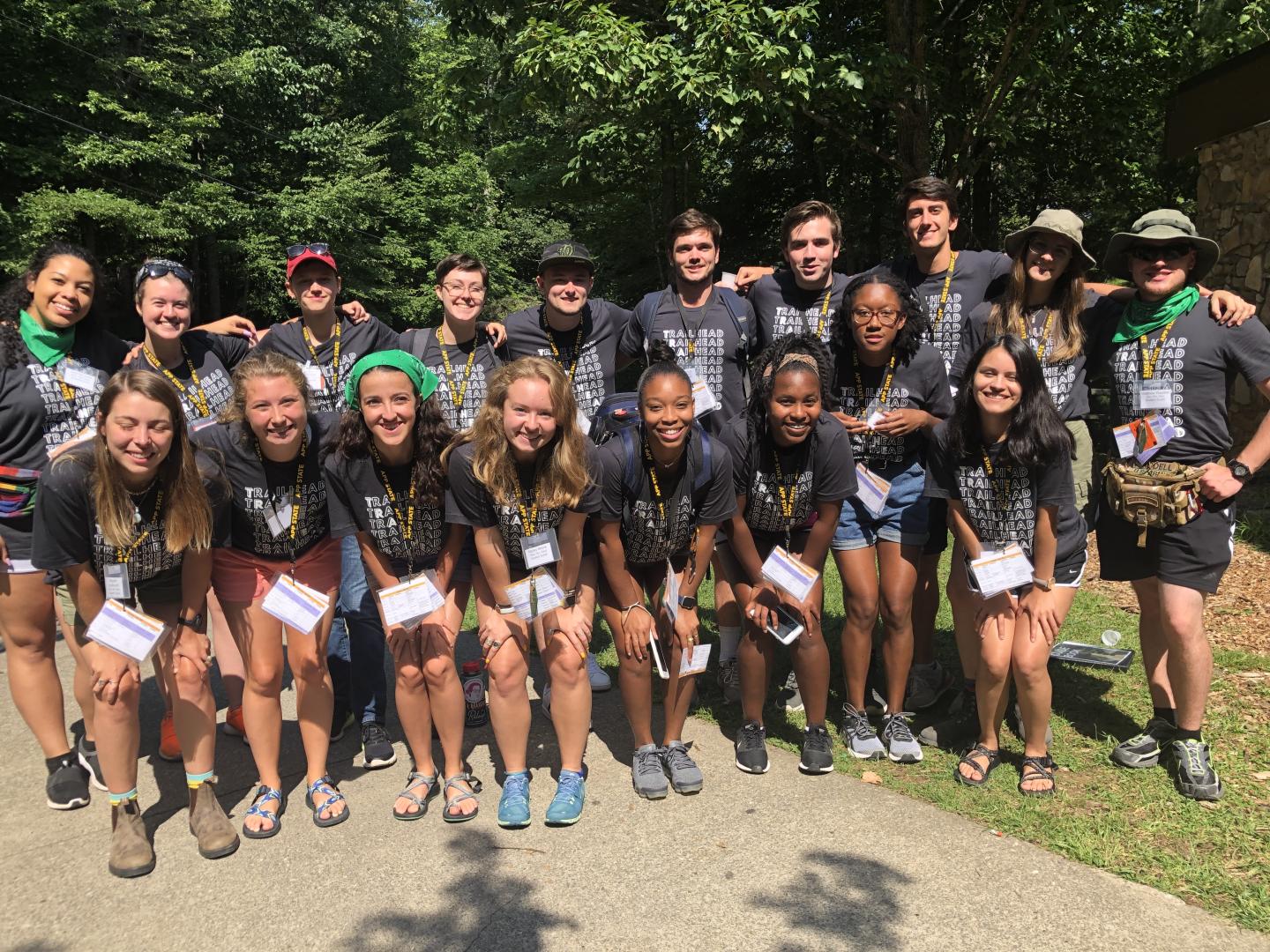 Trailhead 2020
As with most things this fall, the Trailhead Experience will look a little different. This program, an initiative of Leadership Education and Development (LEAD), is being re-conceptualized to meet the unique needs of all first-year students at App during the Fall 2020 semester. Rather than take place off campus for a smaller group of 200 students over 3 days, every first-year student will now participate in a revised version of Trailhead during their first day on campus after their assigned move-in date and time.
In a one-day program, small groups of new students- each led by 2 upperclass student leaders, will engage in a number of activities, dialogues, and sessions exploring themes of authenticity, identity, community, and transition in the context of their collegiate experience. Trailhead 2020 will serve as an important bridge between students' virtual Orientation sessions this summer and Welcome to App programming just before classes start. The program will provide an extra layer of support and guidance for incoming students as they navigate complex social, personal, and academic transitions. Additionally, Trailhead will provide an opportunity to connect with peers, student leaders, and campus resources while practicing healthy behaviors to prevent the spread of COVID-19.
A Leadership Team has been assembled to plan and implement the program. Members include Beth Holcomb (Campus Activities), Clinton March (Orientation), Courtney Holder (Leadership Education and Development), Heather Jo Mashburn (ACT), Jeff Cathey (Student Engagement and Leadership), Juan Mendizbal (Leadership Education and Development), and Marco Fonesca Rodriguez (Intercultural Student Affairs). Many other staff across the division and campus will also be asked to help nominate potential student leaders, contribute to programming, and support this campus-wide initiative in various ways over the coming month.
For more information or questions about Trailhead 2020, visit trailhead.appstate.edu or email trailhead@appstate.edu.