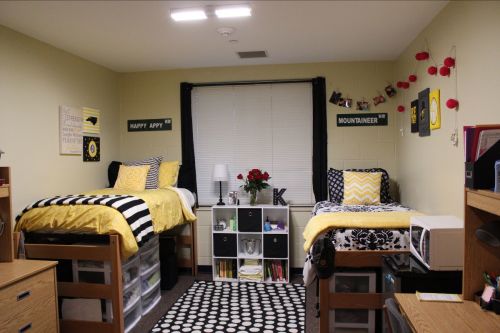 UNIVERSITY HOUSING
"The world turned upside down," the legendary lyrics supposedly sung when the British soldiers surrendered at Yorktown, are ample words to describe the current COVID-19 situation. Yet, higher education and student affairs still find innovative and creative ways to engage students and keep them connected to campus. Since March 16, 2020, University Housing has stayed busy doing just that.
To date, only 83 approved students remain in the residence halls on campus. The approximately 5,350 remaining students who lived in the residence halls prior to Spring Break have been engaged in virtual community builders with 138 resident assistants and a virtual residential learning plan that has become a combined effort between University Housing and many campus partners. For example, this past week many residents engaged in four programs focused on personal development and responsible citizenship: an informative presentation about COVID-19, a "One Page Resume Bootcamp" with Career Development, a conversation about feminism and gender hosted by faculty member Dr. Sushmita Chatterjee, and a town hall with the Dean of Students Office.
University Housing Administrative Services has also been busy creating new processes to safely monitor those students who still reside on campus and help the remaining students efficiently gather belongings from the residence halls. For example, the team successfully built and implemented an appointment process in the StarRez system to maintain safe social distancing practices and limit the number of people in a residence hall at one time. They have processed just over 2,200 checkouts since March 16 and 1,050 card access appointments for students to return to campus since April 9.