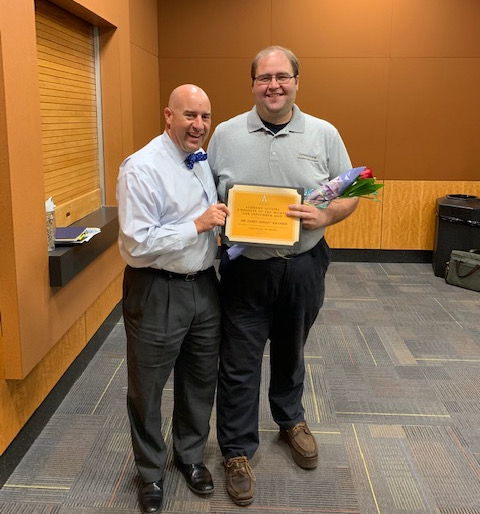 August Employee of the Month
James "Jimmy" Kramer currently serves as a Coordinator in Residence Life/University Housing here at Appalachian State University. He has been in this position since 2014.
His nominator stated "Jimmy is dependable, efficient and punctual. He gives great attention to detail and is willing to take on difficult projects, especially in August with preparing for the coming academic year. He has been asked to cover when our department has been down staff and has always stepped up and has performed an amazing job.. Jimmy projects a warm, cheerful attitude to the students and staff. I have seen him resolve conflicts and handle difficult situations with remarkable patience and admirable tact. He goes out of his way to help people. He works hard, and always tries to lift the spirits of those around him. Jimmy demonstrates an extraordinary commitment to our University and it's community. Jimmy is a fantastic teammate and helps his colleagues and is a true champion for higher education. Jimmy brings strong assets to our Department/Division and is focused on continuously learning and developing best practices to manage routine activities in University Housing."
Jimmy we appreciate you and congratulate you on being August's Employee of the Month.