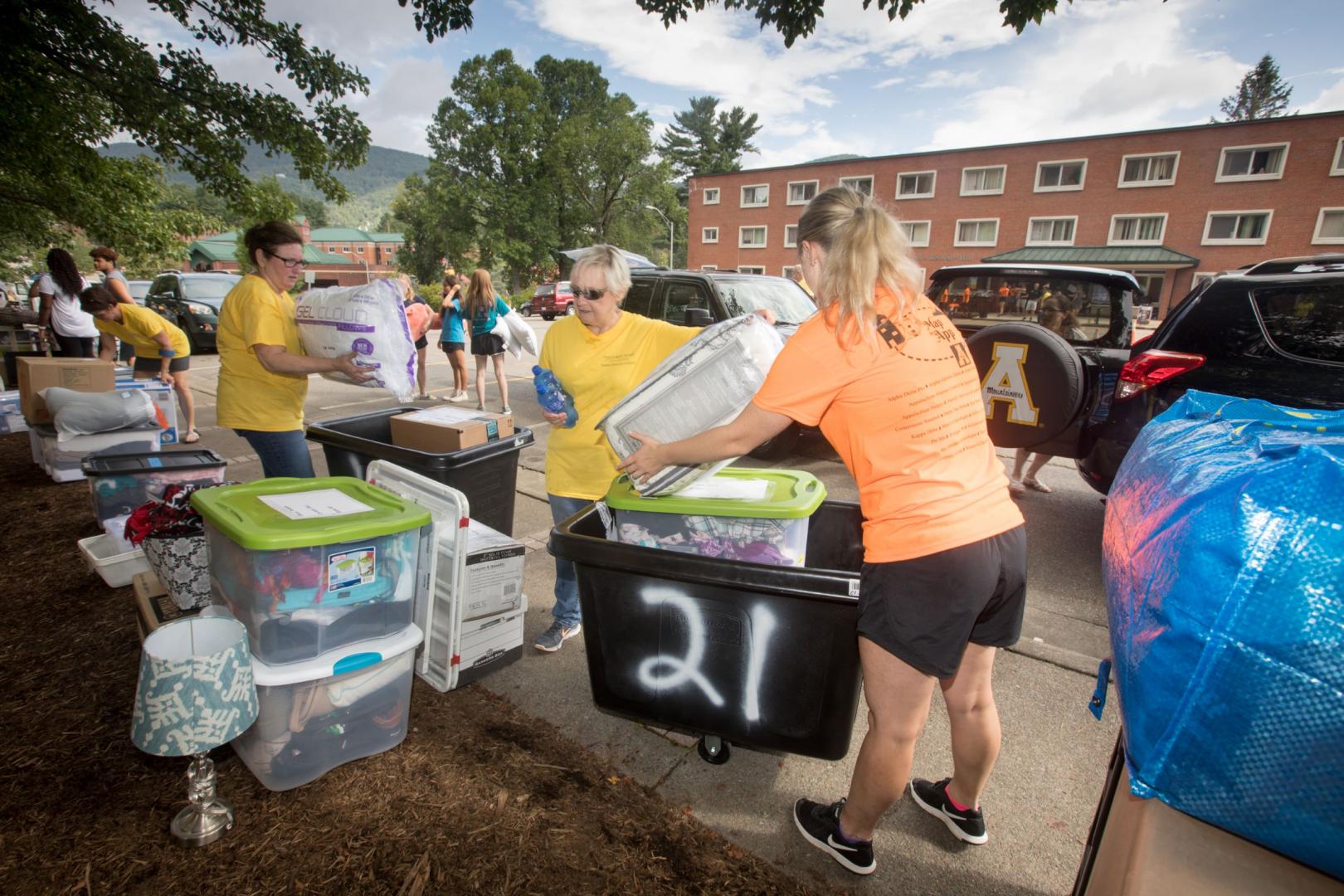 New Student Move-In Day
As summer Orientation sessions have come to an end and Summer Session 2 reminds us all to soak up the last of summer, it is time to prepare for new student move-in day! We are so excited to welcome all Mountaineers back to campus this fall. Friday, August 16, 2019 is Appalachian's official freshmen and transfer student move-in day. Faculty, staff, students, alumni and community members will be on hand this very special day to welcome students to their new home. Each year we work closely with the Parent Association and Parent & Family Services to recruit volunteers to assist families with the move-in process. University Housing has also reached out to student organizations and the local community for additional volunteers. Our goal each year is to have over 800 volunteers to help make the move-in process run smoothly and efficiently.

If your office is not involved in move-in day, please contact University Housing at 828-262-6111 or moveinvolunteers@appstate.edu for your opportunity to sign yourself and your colleagues up to volunteer and contact with our new Mountaineers.