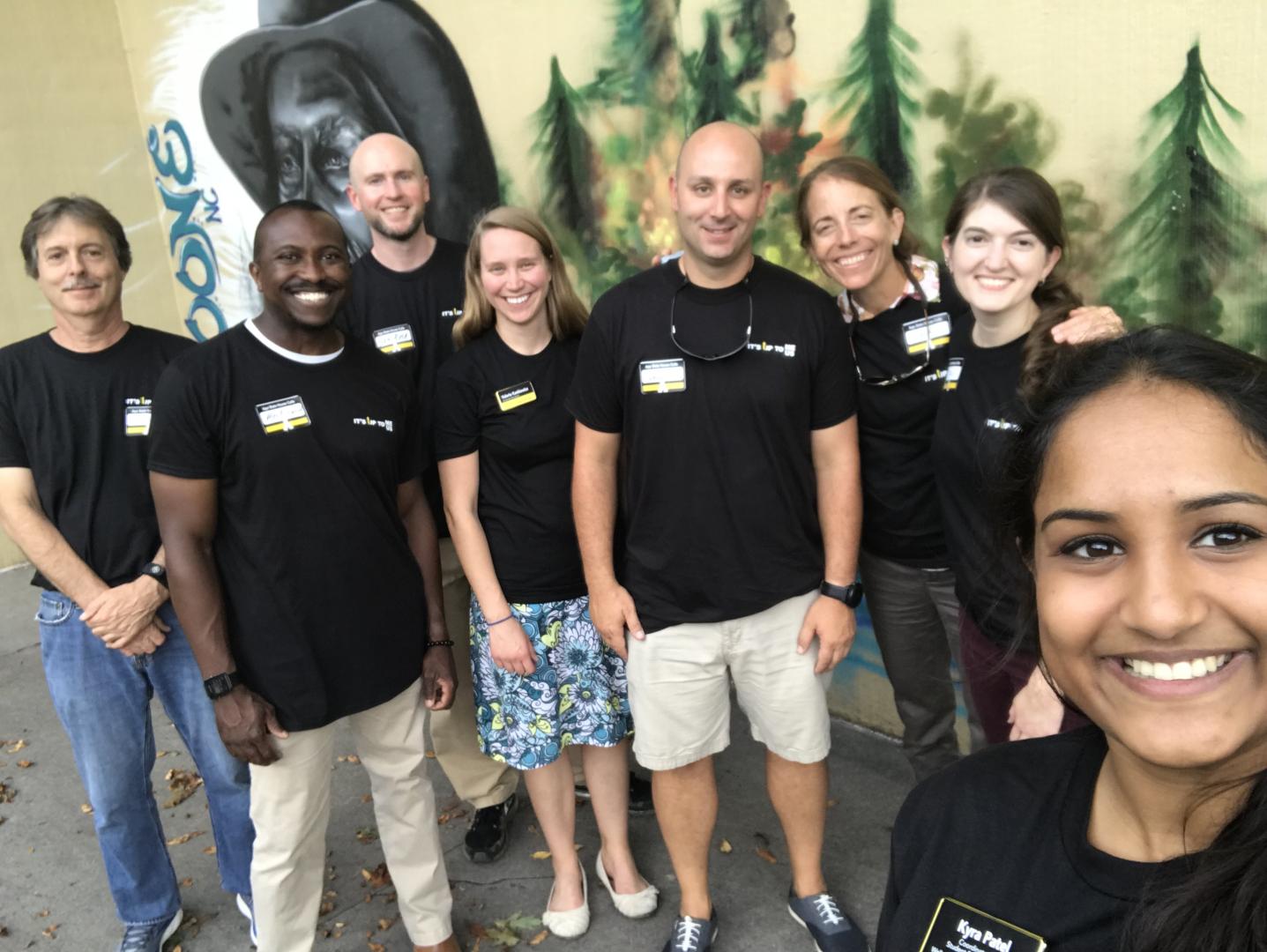 House Calls
Registration for House Calls 2019 is now open!
Once again, the Dean of Students Office is gearing up for House Calls, our signature outreach to off-campus students that takes place each fall semester during Safety Week. House Calls 2019 is scheduled for Thursday, September 5, from 5 - 8 p.m. With the help of faculty and staff from across campus, we hope to knock on over 2,000 individual apartment doors to greet students, provide them with safety resources, and help them connect with the Appalachian community. If you've volunteered for House Calls in the past, thank you so much for being a part of this important outreach! We hope you can participate again this year. For those who haven't done it, maybe this is the year to give House Calls a try! For new employees, House Calls is a great way to meet your colleagues and get involved at the University. Past volunteers have also found value in interacting with students "on their own turf" outside of a classroom or school activity. And it's fun! We start the evening at 5 p.m. with a meal and brief training in Parkway Ballroom in the Student Union. By 6 p.m. House Calls volunteers are heading out to their areas to knock on student doors and deliver refrigerator magnets printed with safety resources. Most groups are finished well before 8:00 p.m.
You can read more about House Calls and find a link to register at housecalls.appstate.edu. When you click on the registration link, you will be taken to the newly designed AppSync portal. From there, click on Off-Campus Student Services and then on "2019 House Calls Registration Form". Questions? Contact Karla Rusch at ruschkp@appstate.edu or (828) 262-8284.