Requesting Leadership Workshops and Leadership Studies Instructors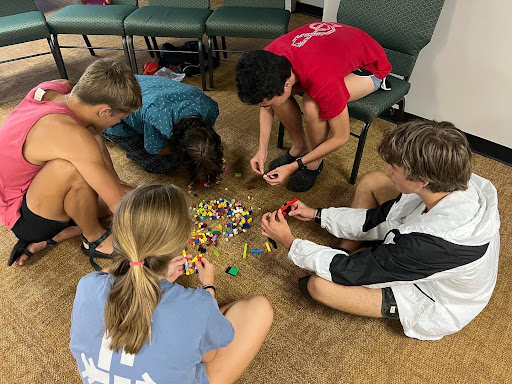 Leadership Workshops
Does your student group need or want more leadership development? Request a leadership workshop through the Office of Community-Engaged Leadership's LEAD Team!
The LEAD Team is a group of leadership peer educators who support CEL's mission by facilitating leadership workshops and conferences, promoting leadership programming on campus, and developing leadership capacity individually and among Appalachian State students.
Last semester, LEAD Team has facilitated 50+ workshops for various students and organizations across campus with topics ranging from Self-Awareness in Leadership to Navigating Group Dynamics (and many more!). Here are a few things that students have shared that they enjoyed learning about*:
Becoming a more compassionate leader
The many different forms of leadership
Engaging with people who lead differently than you
Balancing your leadership style with others in the group
Visit our website for a full schedule of workshops that are engaging, relevant, and open to all students! Interested in bringing the LEAD Team to your organization, office, or class? Check out our Leadership Program Request Form to view a list of our workshop offerings and information about how to request a program.
*Information was taken from the Leadership Program Post-Assessment.
Leadership Studies Instructors

Leadership Studies Instructor Interest Form -- Complete by August 31, 2023
The Leadership Studies Program, a part of the Department of Counseling, Family Therapy, and Higher Education (or CTH) in the Reich College of Education at Appalachian State University seeks qualified candidates to fill non-tenure-track faculty positions at the Adjunct Instructor rank in the Leadership Studies Minor. We are seeking applicants who have teaching and various types of leadership experience to join our collaborative team.
Leadership Studies courses utilize critical reflection, active engagement, and community-based learning to explore the phenomenon of leadership through theory, research, scholarship, and lived experience. After completing 18 hours in leadership studies and related courses, students can receive a Leadership Studies Minor.
Required qualifications for this position include:
Evidence of or potential for university teaching;
Evidence of at least two years of leadership development experience in any field, including but not limited to student affairs, higher education, non-profit organizations, civic engagement, or community organization; and
Masters in student affairs, higher education, or a related field by start date.
Availability & Selection
Please note that instructor positions are based on enrollment and are subject to available funding. We will have limited opportunities so not all applicants who express interest will be able to be selected. If an opportunity arises for an instructor position, it will require supervisor approval and will be conducted during business hours. All instructors are considered adjuncts for the Reich College of Education and as such, they must be approved by RCOE's Department Personnel Committee each semester.
Compensation
Anyone teaching leadership studies courses when it is considered outside of their job duties will be compensated accordingly as adjunct faculty.
Questions?
Please contact the Director of the Leadership Studies Minor for any specific questions or concerns: Megan Kasper (she/they), kaspermm@appstate.edu.