Intercultural Student Affairs: End of Year Ceremonies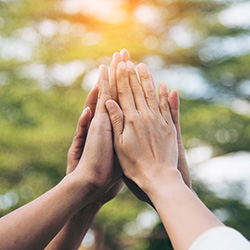 Join ISA for the Inaugural Intercultural Graduation Celebration on Thursday, May 4, 2023, from 6:00 p.m. - 8:30 p.m. in Legends! Come dance, connect, and celebrate the achievements of our culturally diverse student organizations!
The Henderson Springs LGBTQ+ Center will host its Annual Lavender Graduation Ceremony on May 10, 2023, at 6:30 p.m. in the Plemmons Student Union Solarium.
Lavender Graduation Ceremonies are held on many campuses nationwide to honor and recognize graduating students who identify as LGBTQ+/Queer. This ceremony offers a unique opportunity for students to be recognized as proud queer-identifying persons and celebrate their contributions on campus.
If you would like to attend the ceremony, please email hendersoncm1@appstate.edu.