Coffee Hour to Discuss New Campus Climate Support Program and We're Here: App State Women's Panel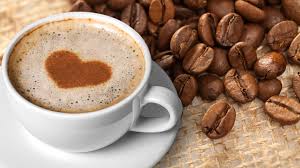 The Office of Diversity invites you to a coffee hour to discuss a new Campus Climate Support Program. This meeting will take place from 9-9:50 a.m. on May 1 in Plemmons Student Union #169 Three Top Mountain. A Zoom option will also be available. Coffee will be served. Please register here by Friday, April 28.
About the New Program
The Campus Climate Support Program is designed to educate our campus on bias-related and hate incidents, create a pathway for free speech-related conversations and offer support resources for students and employees. An App State working group — charged with developing protocols and processes for reporting such incidents on our campuses — developed the program after carefully analyzing our current environment as well as reporting processes used by peer institutions.
From a broader perspective, this new program is a key element in supporting App State's Strategic Plan, which includes a strategic priority focused on cultivating and supporting a welcoming university community. By recognizing, reporting and preventing bias-related and hate incidents, we can foster an even more inclusive campus community where all members feel welcomed and supported.
About the Coffee Hour
This coffee hour is designed to be conversational and interactive. Office of Diversity staff initially will provide employees with an update about where this program currently stands. This will be followed by discussion with the intent to solicit employee feedback and questions on the program. Your active engagement in this meeting will provide the Office of Diversity with valuable input to help us further refine the Campus Climate Support Program.
We look forward to having you with us! Please register here by Friday, April 28.
Women's Panel
On behalf of the Office of Diversity, I would like to invite you to our panel, We're Here: Women at AppState, taking place on April 26th, from 4-5PM on Zoom. Please register here, and we invite you to share information about this event with your networks! There is an Engage event here.

Sincerely,
Jax Lastinger
Director of DEI Educational Development & Campus Climate Strategies