Spring 2022 Orientation for New-Incoming Students and Families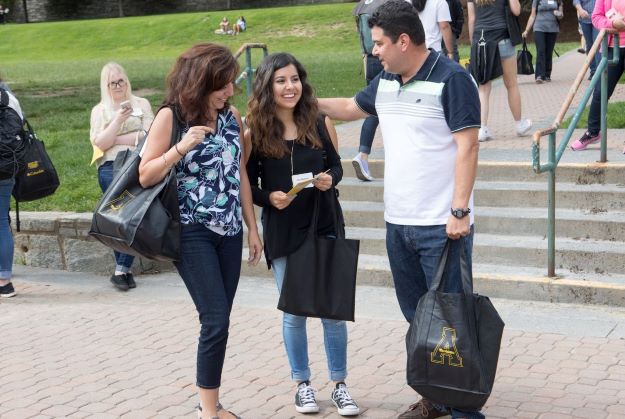 We are preparing and getting excited for Spring 2022 orientation! New Mountaineer students and families will be joining us for Orientation in-person on January 6th and 7th. Students and parents will attend some information sessions together and others will be separate.
Please visit the Spring Orientation Schedule of Events for more information regarding the one day in-person model. New students living on-campus will be able to move into their residence hall the day prior to their Orientation session. Please make sure to review the Winter Break Closure and Spring 2022 Opening information on the University Housing website. In the event that we need to shift to an online format, students and families will be notified via their AppState email.
What's a little different this spring?
We are allowing advisors to advise their new students prior to Orientation via Zoom. Students must still attend Orientation in January. If they fail to attend, their class schedule will be dropped before the first day of classes.
Any students that are not seen for early advising will be seen for individual advising on their Orientation day.
Nikki Crees and Monica Barlow