Introducing Engage's Newest Feature: The Involvement Record!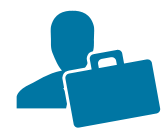 The Involvement Record is a compilation of student's involvements and experiences in Engage. Students have the ability to customize their record and use it as a tool to tell their involvement story!

One of the many benefits of our Engage platform is the ability to provide our students with a document detailing their co-curricular involvement, from their organizations and positions to event attendance and beyond. — The Involvement Record is a great tool for individual students to track their campus engagement experience.
The Involvement Record has several components:
Involvement History
Event Attendance History
Self Reflections
Learn more about the Involvement Record on the Engage Support Website.