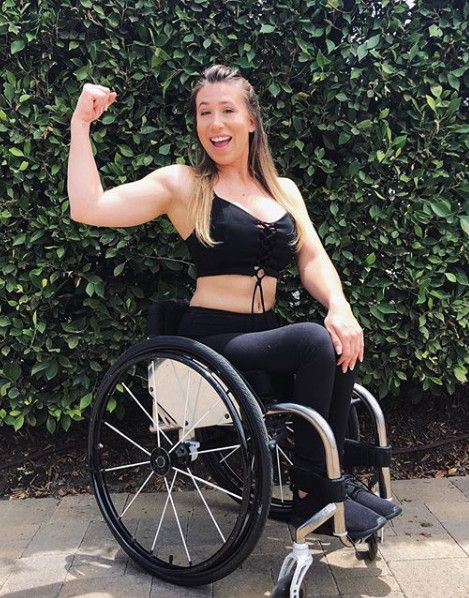 Diversity & Inclusive Excellence Grant Awards
The Diversity & Inclusive Excellence Committee was excited to receive a number of grant applications for the 21-22 academic year. Out of the applications received, 4 were awarded. Congratulations to our grant recipients! Read a little more about the grants below:

Goalball Sport League
Goalball is one of the most popular Paralympic sports designed for athletes who are blind. Recreational sports, initiated by a current student, will be able to offer this accessible sport to both blind and able-bodied students. This grant will be implemented by creating a goalball sports league for the Appalachian State community and students. University Recreation full time staff will work together with students who have played the sport to use the funding and run the league. The funds are being used to purchase the equipment for the goalball sports league. With the purchase of the equipment there will be structures in place that follow guidelines set by recreational sports such as risk management, marketing, and use of facilities.
Ride the Wave Workshop Series

As institutions grapple with how to best support their students and understand their challenges, one of the most important areas pertains to support related to mental health and wellbeing. In an effort to support this vision, the counseling center will host a series of interactive psychoeducational and experiential workshops to help empower students of marginalized identities at App State and provide them with therapeutic tools and resources to cope with their stress and help them "ride the wave" during these turbulent times. The counseling center will offer two different kinds of workshops:
A: Ride the Wave Workshops, where psychoeducational workshops will be facilitated, that will specifically provide coping resources and specific coping tools to help support our students' emotional health and wellbeing during these turbulent times. Our counselors will set up "Ride the Wave" in person interactive workshop events in campus spaces that are attended or suggested by organizations that serve students with marginalized identities.
B: Guest Speakers, the counseling center will invite 2-4 mental health professionals who identify as marginalized identities to engage with students on topics that include loss, trauma, grief and resilience. One event will be offered for staff and faculty to help broaden their understanding of trauma and sensitivity to multicultural factors and intersectionality. The Counseling Center will also consider offering a panel of guest speakers as well.
Exploring Disordered Eating and Body Image Acceptance among Students with Marginalized Identities and Males at Appalachian State University
Wellness and Prevention Services wants to increase campus-wide knowledge and awareness of disordered eating and body image related concerns that exist among students with marginalized identities. Departmental staff will host a series of educational events, to include a one day summit in November 2021, featuring renowned behavioral health specialists Dr. Charlynn Small and Mazella Fuller. The intent of this signature event, and the smaller activities, is to raise awareness about disordered eating among marginalized communities, stigmas around seeking help and limited access to care. In addition to hosting educational sessions the Department will also facilitate a community health needs assessment specific to this particular area of interest and targeting students with marginalized identities. The work will hopefully increase campus-wide knowledge regarding an area of concern not often recognized, and with this knowledge begin a process of improving access and quality of care to the specified population.
Adaptive Fitness
UREC plans to purchase adaptive fitness equipment to make exercise more accessible to more people ensuring everyone has the opportunity to create the exercise plan that fits their unique needs. Adapted Fitness Equipment includes a range of machines, devices and tools designed to accommodate users of all ability levels improve and maintain their physical health. From hand exercisers to cardio equipment, stretching to strength building aids, these adapted fitness aids allow everyone to be active. While our facilities are well-designed for many people, our goal would be to ensure that everyone who comes in to our facility would have equipment that is well-suited for them, regardless of their ability level, body type, or current level of fitness. The goal with a UREC Fitness Adaptive program is to empower all students, regardless of the ability level, to reach their physical fitness goals. Knowing that regular exercise is directly related to overall wellbeing, improved academic performance, increased socialization, and personal satisfaction, our goal is to see more students take advantage of our recreation spaces and equipment. A goal for UREC is to create partnerships that are more meaningful across campus. We feel that an adaptive fitness program would add significance to the already existing Exercise is Medicine program, by allowing more people who receive prescriptions from ASU Health Services, the ASU Counseling Center, or Wellness and Prevention Services so that they are able to meet their goals. We are also interested in supporting the Body Positivity initiative that is expanding in our society and on campus.