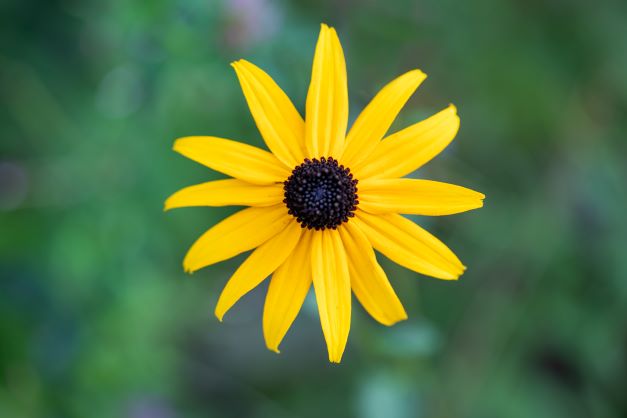 Getting to Know More People in Student Affairs
In continuing with our "Getting to Know More People in the SA Series", this month we are highlighting Dr. Brandon Nelson, Interim Director of University Housing/Director of Business Systems, Moriah Stegall, Director of Appalachian's Child Development Center and Rodo Leone, Director of University Recreation. Enjoy reading about who makes up the Division of Student Affairs at Appalachian State University!
Say Hello to Brandon!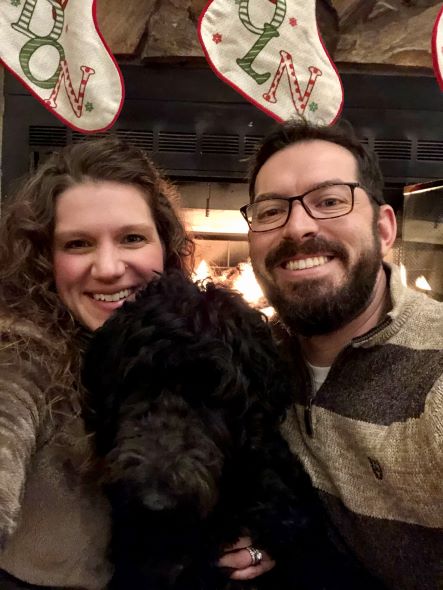 "My name is Brandon Nelson and I have the privilege of serving as the Interim Director of Housing. I grew up in northwestern Pennsylvania and received a bachelor's in Economics from the University of Pittsburgh at Bradford. The highlight of my undergraduate experience was traveling around the world, visiting a dozen countries, on a Semester at Sea. I came to App in 2008 and earned an MA in College Student Development. I served as the Residence Director for Winkler Hall and then Newland Hall during my two years as a graduate student. After graduation, I worked at University of Nebraska for a couple of years before Booneranging back! I graduated in December, earning my doctorate in Educational Leadership, with a concentration in Higher Education.
I married my high school sweetheart, Adryona, and we live in Blowing Rock with our goofy, fun-loving dog Lincoln. Adryona works in Academic Affairs here at Appalachian. We enjoy traveling, being outdoors, playing cards/games, trying new restaurants, and cheering on our Pittsburgh sports teams.
My various roles here have allowed me to connect and build relationships with some amazing people. The opportunity to work alongside such caring people, collaborate and learn from talented professionals, and share a story or laugh makes coming to "work" rather easy. I look forward to more of these opportunities in the future!"
Hello Moriah!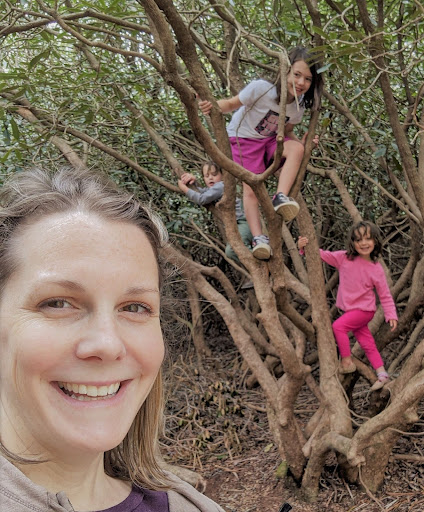 "Hi! My name is Moriah Stegall and I am the lucky Mama to three incredible explorers. In between climbing trees and helping my aspiring young chefs try out new dessert recipes, I spend my work week as the Director of the Child Development Center. I am a double graduate of App State with a Master's in Family and Child Studies and a Bachelor's in Birth through Kindergarten education.
I have worked in the public and private sector by educating children, families, and future early care providers before returning to work at my alma mater. I am passionate about supporting early care providers and co-creating intentional learning spaces for young children. At the CDC we believe in nurturing the hearts and inspiring the minds of our young children. Being authentically present with children as they discover the world around them is a gift that cannot be described or quantified. I feel privileged to share in the process with the children of the CDC, their families, and the dedicated early care professionals who work alongside me."
Hi Rodo!
"As a Hispanic, 1st generation student, immigrant, and cis male, my whole journey is an extensive combination of multicultural and international episodes that serve as a strong framework for my passion to serve others wholeheartedly, bridge differences, catalyze change, and work toward a more just world.
I started my professional development in Argentina as a physical education teacher. In my last three years there, I started a non-profit organization offering experiential learning programs based on the principles of adventure-based activities and community service initiatives to low-income and inner-city high school students.
I left Argentine in 2000 looking for self-development and growth. My journey took me to take several seasonal jobs in the outdoor and recreation field in different countries. This gave me opportunity to learn more about myself and others. I had the privilege of travelling across over 35 different countries and 46 US states.
For the past fifteen years, here in the United States, I have progressively increased my level of responsibilities in the Campus Recreation departments of four different higher education institutions (Aurora University, Texas State University, University of Central Florida, and Boise State University) to currently serving as the Director of the University Recreation Department here at Appalachian State University.
My formal education includes a bachelor and master's degrees from Buenos Aires, Argentina, and a master in Recreation Administration from Aurora University in Illinois. In my free time I enjoy exploring the outdoors with my two dogs.