Congratulations Student Affairs Colleagues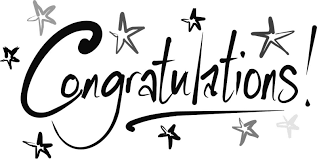 We have some amazing colleagues within our Division that have been recognized by University departments, professional organizations and within the community, state and region. Thank you for your tireless efforts to improve the services and care we offer students, faculty, staff and so many others! We ae so very proud to call you colleagues! Congratulations to ALL.
Join me in congratulating these individuals below:
Michelle Brown (Assistant Director, Career Exploration), recipient of The Harvey R. Durham Outstanding Freshman Advocate Award "honors one full-time Appalachian State University employee each year who has contributed significantly to improving the freshman experience on our campus. This award recognizes that the freshman year may be the most important in a college student's academic career. In these two semesters, important decisions will be made, attitudes shaped, and personal connections established that define a student's direction and future.
Chad Goral (Graduate Assistant in Student Conduct), was selected for induction into Appalachian's Cratis D. Williams Society of Outstanding Graduates of the Graduate School. Only one graduate per program is selected by nomination, and they must have a 4.0 GPA. Chad received a medallion and can count himself among the top 2% of the graduating class.

Sarah Hoffert (Case Manager-Interpersonal Violence Specialist) recently received the 2020-2021 Glenda Wheeler Award from University Housing. This award is designed to recognize an individual outside of University Housing - a "true friend of UH" - who has contributed significantly to our department, staff, and/or the students we serve. This person exceeds the average expectation of someone in their position.
Alex Howard, (Assistant Vice Chancellor) was awarded one of the 4 Under 40 Emerging Leader Awards out of nearly 50 nominations submitted by local community members. 16 finalists were recognized during the event. Nominees were sought in 4 different areas in which Dr. Howard won in the education professional category.
Geralyn Mitchell (Assistant Director, Career Development Center) received the 2021 NCACE (North Carolina Association of Colleges and Employers) Outstanding Professional Award. NCACE recognizes significant contributions to the postsecondary career services and employment field by a current member of the Association and is based on organization involvement and commitment, eligibility demonstrated by one or more of the following attributes:
Demonstrated exemplary leadership in the post-secondary career services and employment field; Significant research, publication(s), and/or professional presentation(s) that have impacted the profession; Development of a model, creative program, or applied professional concept that impacts the post-secondary career services and related fields
The Peel Literature and Arts Review received Best in Show from the NC College Media Association for the category of Literary Magazine for the 2020 publication! The Peel features prose, visual art, poetry and sound. The Peel received over 900 submissions this school year!
Congratulations to all of our shining stars.