Trailhead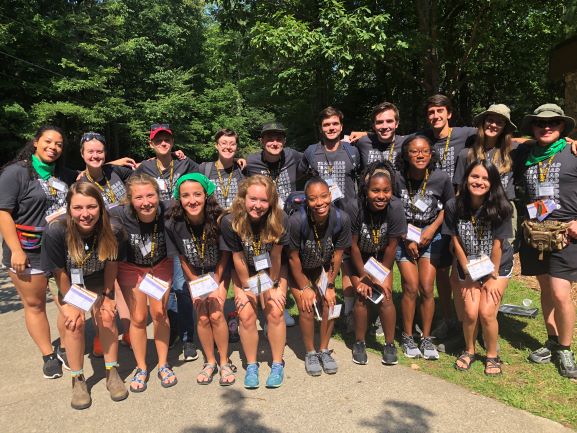 For Fall 2021, we are excited to return to our planned format for the Trailhead extended orientation program. The Trailhead Experience is a three-day program that prepares incoming first-year and transfer students for life at Appalachian State. Hosted by the Leadership Education and Development (LEAD) office, Trailhead helps students create connections, build community, and develop their capacity to lead at Appalachian State and beyond.
Trailhead 2021 will take place on campus from August 8th-10th and engage 200 incoming students in a mix of activities, workshops, discussion, and simulations to help students learn about themselves and App State through the lens of leadership. Participants will be placed in a small group of other new students led by two experienced student leaders, who we call Trailhead Guides.
Past participants have consistently highlighted the value of the experience and recommended it to others. Here's what a few of them had to say:
"Trailhead completely blew me away. I was expecting it to be fun, but the amount of interaction with everyone involved was incredible. Every person at Trailhead was absolutely outstanding, welcoming, and compassionate. I couldn't have wished for more except for more time to spend with these amazing people."
"I wasn't sure I was going to enjoy the weekend, but I can seriously say that going to trailhead was one of the best decisions I've ever made."
"Trailhead allowed me to discover more about what it means to be a Mountaineer. Going in at the beginning, I was hoping to leave my experience with lots of information and lots of connections and I did."
While the initial program capacity of 200 incoming students has already been filled, we highly encourage any interested student to add their name to the waitlist. We'll notify those on the waitlist if a space becomes available over the summer.
To learn more about the Trailhead Experience, including a schedule and FAQs, visit trailhead.appstate.edu. If you have any questions about Trailhead, feel free to reach out to trailhead@appstate.edu or to Courtney Holder at holdercm1@appstate.edu.