Student Affairs in the Community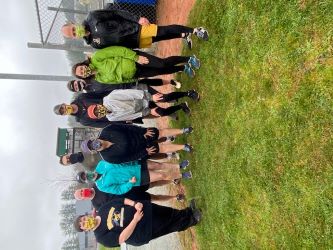 Hospitality House: Kickin for a Cause
Student Affairs joined AppState's Recreation Management planning class to raise money in support of recreation management programming at Hospitality House! Hospitality House, a regional nonprofit homeless services agency, works in seven rural North Carolina counties (Watauga, Wilkes, Ashe, Avery, Alleghany, Mitchell, Yancey) providing housing, shelter, hunger relief, homeless prevention, street outreach, counseling and crisis assistance.
Student Affairs had three teams under one big umbrella called, Just Kick It (Teams A, B, and C). On April 10th, we met at fields 2 and 3 located at the Watauga County Recreation Center as the tournament began at 11:00a.m. Each team had 8-10 people on them. We played in the rain but it was so worth it! We also had partners/families of student affairs staff and colleagues from other divisions. You will see the teams below.
Team A: Sarah & Phillip Garrow, Angela Shook, Heather Jo Mashburn, Molly Kadyk, Heather Strine Patterson, Anitra Ball, Kevin Delgado, Patrick Setzer and JJ Brown (captain).
Team B: , Erin Hayes, Tyrel Winebarger, Allison & Ethan Dodson, Susan McCracken, Barb Krause, Mark Mashburn and Alex Howard (captain)
Team C: Alan Rasmussen, Stephanie & Patrick Billings, Zack Birtsch, Drew Lail, Erin Sanders, Jawoin Williams, Seth Findley, David Royster and Traci Royster (captain)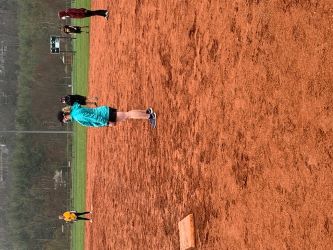 Congratulations and thank you to all individuals who participated. SGA and other student groups also had teams. The competition was hard and younger! Team A ended up winning their first round and advancing to the next round. Teams B&C played a really good first round but did not make it to the second round, but stayed to support Team A. A fun time was had by all and we raised over $1000 for this wonderful cause! Our participation in this event was coordinated by Judy Haas and Alex Howard! Caitlyn Brewer, senior recreation management major, was the organizer of this successful event. Kudos to them for helping us to remain active in the community! We are ready for next year's tournament……..ARE YOU?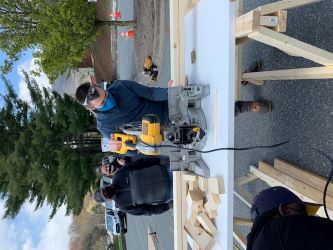 App Builds A Home (ABAH): Walls Up Competition
Appalachian State has been partnering with Watauga County Habitat for Humanity to help local families build safe and affordable homes. App Builds a Home is a campus-wide initiative with students, alumni, faculty, and staff making a tangible commitment to our community.
Habitat for Humanity partners with communities all over the world to help build and improve affordable homes.
The first annual App Builds a Home Walls Up Competition took place during the week of April 19th-22nd in Peacock Hall parking lot. Structures that were built at Walls-Up will be used to build Sheila Potter's home. Sheila has been an Appalachian employee since 2016 and will be the owner of the second ABAH house.
Student Affairs had a team, SAWS (Student Affairs Wall Squad) and worked on their walls on Thursday, April 22nd. The SAWS team consisted of: Wanda Stewart, Anitra Ball, Matt Dull, JJ Brown and Traci Royster. If any of you need help building something, this is the team to help! Congratulations to this team and thank you for your participation and representing the Division. Mackenzie Millett, a junior exercise science major, helped to lead this great community service opportunity! Thanks to you Mackenzie!