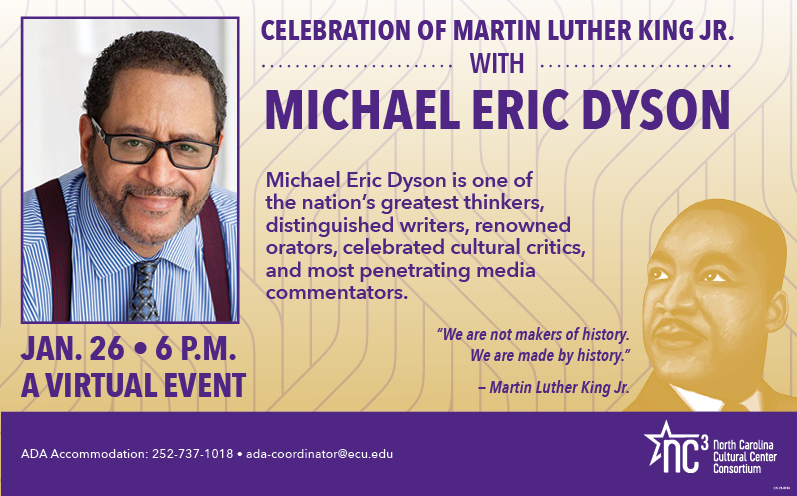 Diversity & Inclusive Excellence Spotlight: 36th Annual MLK, Jr. Commemoration
Monthly we will have Diversity and Inclusive Excellence Highlights that will promote various events, programming, and learning opportunities. If you would like to contribute to this portion of the monthly newsletter please contact Lamont Sellers (sellersla@appstate.edu).
Each year the nation stops to remember and recommit ourselves to the ideas of peace, love, equality, and equity espoused by Rev. Dr. Martin Luther King, Jr. during his short and deeply impactful life. This year as we witnessed many atrocities that reveal the hate and division in our country, we are reminded of the words of Dr. King. His words ring out across our nation seeking to unite and bring justice for all.
App State will join with other institutions in the NC Cultural Centers Consortium to celebrate the life of Dr. Martin Luther King, Jr. as we host Dr. Michael Eric Dyson in a virtual event. Campus co-sponsors include the Office of the Chancellor, Chief Diversity Officer, and Office of Intercultural Student Affairs. You can find more information here: https://intercultural.appstate.edu/mlk-celebration