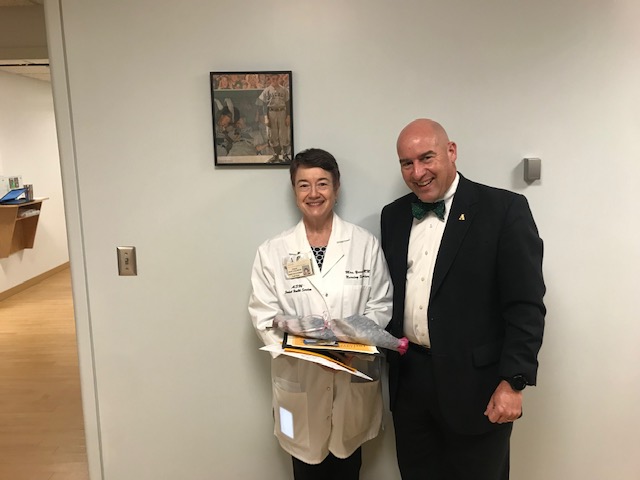 September Employee of the Month
Joyce Moretz Young, Director of Nursing, at M.S. Shook Student Health Services has received the Student Affairs Employee of the Month for September. Joyce has been with the University and Student Health Services for 7 years. Her nominator stated "Joyce was instrumental in student health service's response to the public health response needed when a student on campus was diagnosed with meningococcemia. Her organization and leadership have shined many times before when there is an infectious disease crisis on campus. She plays an integral role to the response health services and the university have to these crises. She is a tireless advocate for students."
Joyce thank you for all you do for our students to keep them healthy! Congratulations!