Professional Development Opportunities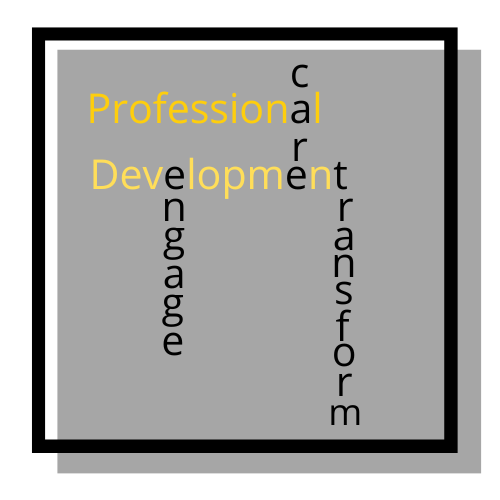 We are constantly trying to meet the rapidly changing needs of our staff. We are regularly updating our professional development opportunities, which can be found using the link below.
Diversity & Inclusion Awareness Resources
The resources below are websites, webinars, and presentations that you can view at your own pace. Most video content has been previously recorded so there is not an option for online interaction.
Listen and Connect with Black Leaders on Equity Topics
Get educated on the history that was never written in American history books and commit to share these resources with your networks. Most of us need a crash course on people in the U.S. of African descent to solve the many current day injustices going back generations from the prison system, to police brutality, to educational lack of access, to minimal representation in corporate America and even less representation in earnings and wealth accumulation.
The Future of Work is Diverse and Inclusive; How Systemic Change Can Reverse Generational Inequities

(opens in a new tab)

Telisa Yancy; Chief Operating Officer, American Family Insurance, Oscar Sweeten-Lopez; President, College Success Tools, Dell Foundation, Dr. Eliza Lo Chi; Executive Director, American Medical Women's Association, Ronald McNeil; Co-Founder & CEO, Great Ball of Light, Inc., Ron Lessard; Acting Executive Director, White House Initiative on American Indian and Alaska Native Education, U.S. Dept. of Education, and Emanuel Walker

Crisis Produces Inner Strength for Lifelong Success

(opens in a new tab)

Dr. Nita Mosby Tyler, Founder The Equity Project

Achieving Intercultural Competence: What Leaders Need to Learn about Diversity, Equity, & Inclusion

(opens in a new tab)

Dr. Aerial Ellis; educator, entrepreneur, author, and speaker

Why No One Should be Surprised by the Disparities/Inequities of COVID and America Protesting Racism

(opens in a new tab)

Karen McNeil-Miller; CEO, Colorado Health Foundation, Susan Taylor Batten; President and CEO, Association of Black Foundation Executives, Lauren Casteel; President and CEO, Women's Foundation of Colorado, Carlos Martinez; President and CEO, Latino Community Foundation of Colorado, and Harry Budisidharta; Executive Director, Asian Pacific Development Center

Post Pandemic Models in Higher Education; Discussion With College Presidents

(opens in a new tab)

Crystal Rose, MD, PhD; Executive Director Academic Affairs, OZY Media, Dr. Michael Torrence; President Motlow State Community College, Dr. Jamillah Moore; President Canada College, Dr. Cheryl Nixon, Provost Fort Lewis College, Dr. Bill Pink; President Grand Rapids Community College
Current Inclusive Leaders and Their Perspectives
Additional Resources
Community Care In Action